Review: Raekwon Holds His Legendary Status Steady On 'The Appetition'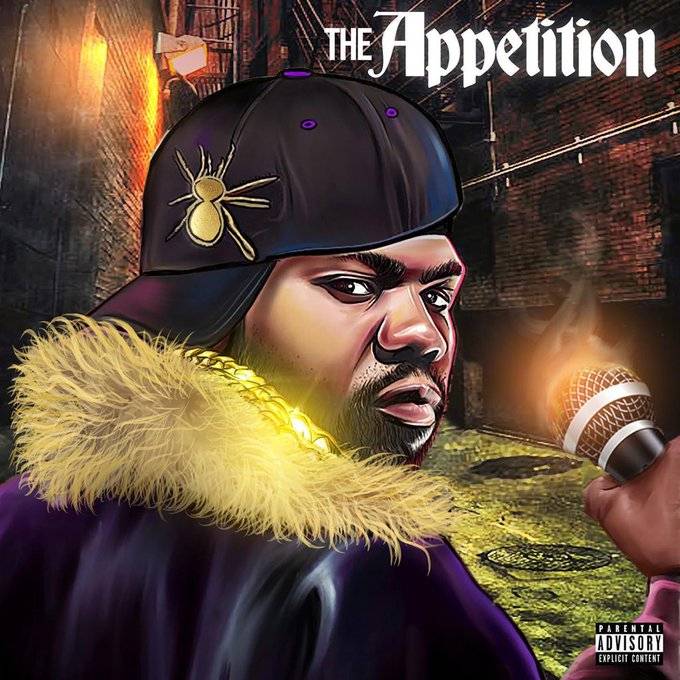 There's no denying that Raekwon — he of the legendary cadre known as the Wu-Tang Clan — has cemented his place in Hip Hop history, both as an individual and as part of the greater Killa Bees collective. Certainly, anything he does from herein out will be held to the highest of standards, and of course, compared to his seminal magnum opus Only Built 4 Cuban Linx…
And so, it perhaps goes without saying that The Appetition wasn't going to go anywhere near Cuban Linx, if only because it's a three-song EP and not a full-length album. There's more meat, so to speak, in the EP's accompanying documentary — which walks us through the process of crafting this satisfying piece of work, and was recorded entirely at the Red Bull Studios in New York City — than there is in the songs, themselves.
This is not to say that the songs are bad, per se. On the contrary: The Appetition is pure, unadulterated Raekwon. Though he never was going to achieve the mainstream success of his fellow Clansman Method Man — or, for that matter, the late ODB — the Chef has crafted some of the most intense, introspective work in the Wu-Tang Clan's oeuvre, and he deserves to get his flowers while he's still with us.
"Solid Gold," the first song, has Raekwon musing about "adding on, and dropping a few jewels just to save a few," and as he's wont to do, he puts it over a default mafioso beat. One can't help but wonder if the Chef might benefit from switching his style up, production-wise (longtime collaborators Lord Quest and Twhy Xclusive have their influence all over this sampler), to get a fresh sound — but if it ain't broke…and you know the rest.
"Chef It Up," the second track, is also the most powerful, and has Raekwon at his most lion-esque; "Shell's Kitchen" wraps it up with just straight-ahead freeform bars.
Speaking in the documentary, Raekwon said that The Appetition is a preview of what's to come for him in 2020. As he now enters his fifth decade of life — and his third decade of being a Clansman — The Chef still knows he's got all the right flavors.