Review: Rockie Fresh Arrives Late With With His Studio Debut 'Destination'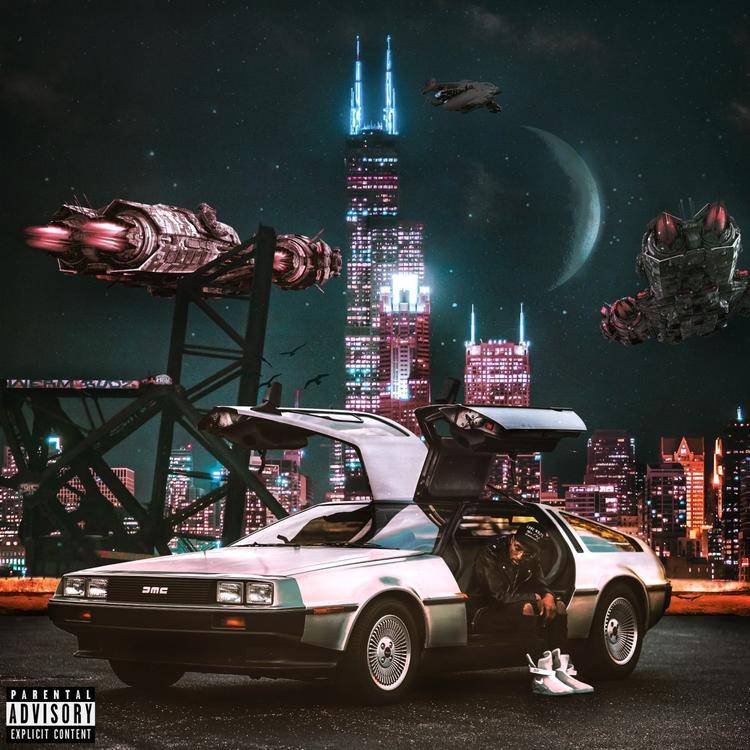 It's been exactly one decade since Rockie Fresh broke into rap with his debut mixtape, Rockie's Modern Life, and seven years since he caught the ears of Rick Ross and signed to Maybach Music Group. While his mixtape run pre-MMG showcased a Chicago native cut from the same cloth as Kanye West at his most conscious, his batch of music and verses after signing to MMG matched that of Meek Mill with more of an introspective soulful sound, showcasing a contemplative rapper that stood adjacent to his flossy MMG labelmates and head honcho.
But after releasing over a total of 10 mixtapes, Rockie Fresh never made a proper debut record with an MMG budget, and in 2019, it seems too late for an album like Destination to matter. Last year, Fresh revealed that he'd signed a multi-record deal with Rostrum Records, and with that announcement came a style switch, showing Fresh lean away from Chicago soul raps and MMG motivational music for Auto-Tune spitting and the occasional melodic delivery.
Unfortunately, the project doesn't do much for his character.
Take Destination's intro, "King's Back," for example. Here, Fresh pads out the track with a lengthy chorus and hook, breezily rapping over a quiet, soulless trap beat with low energy and a bland flow that never switches. After short, empty raps about his successes and money, it's tough to believe him when he ends his only verse with the line, "I don't need the game, but it need me." His newfound style is further driven-home with "Round Here," which features Fresh sporting a Drake-like flow over synths reminiscent of a Pi'erre Bourne beat. "Feelings Hurt," featuring 24hrs and rap partner/ex-labelmate Casey Veggies, is Fresh's Drake impression on full-blast, as he uses the crooner's melodic delivery for the song's hook and first verse, but never sounds fully at home with his decision.
Although Destination seems mostly informed by the trends of yesteryear, the album's latter half feels less like an awkward transitional phase for Rockie Fresh. "Must Be," featuring Chris Brown, shows Fresh in his zone, handing Breezy hook duties so he could focus on writing a digital streaming hit for the ladies. "Manuscript" sounds confident and at home with Rockie's MMG-past, with a soulful, choir-assisted vocal sample that loops over fast-paced trap claps and hi-hats. "I ship 'em then get 'em out, I'm back on a different route," he raps hurriedly over the hustle instrumental. "Got so much money it's harder to keep the count."
Despite a stronger latter half, Destination sounds like an ultimate let-down from a rapper who might've exhausted his creativity through a mixtape grind. An overall lack of variety between songs makes Fresh's debut album feel bland, while the rapper's one-note delivery showcases a watered-down, shallow version of what he once aspired to be. Aside from a Chris Brown feature, Destination doesn't offer much to talk about, but it does stand to show a Chicago rapper who is struggling to modernize his native sound.