Review: Sada Baby Gets Tough Behind The Mic On Solid 'Brolik'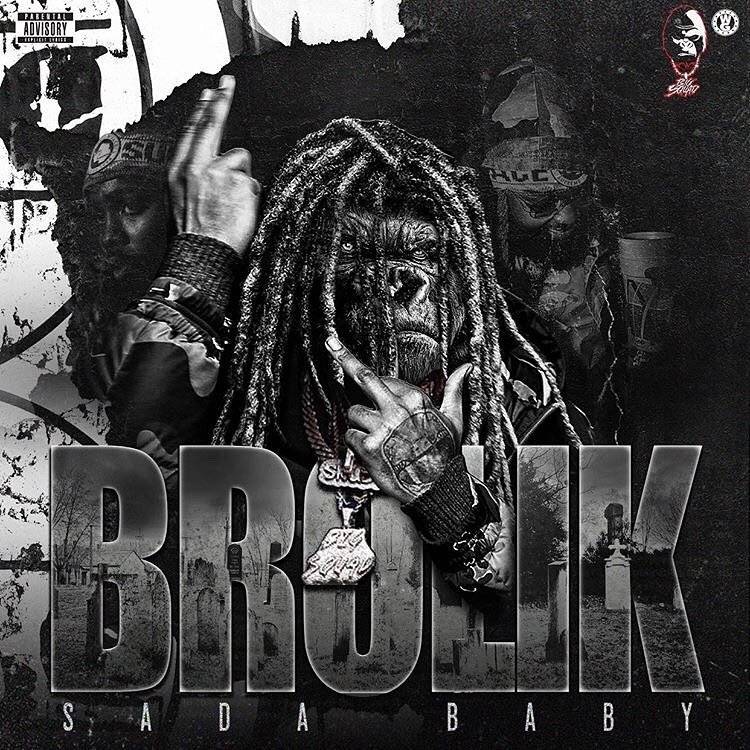 Detroit's own Sada Baby is one of those artists that just seems to put in that work. Whether under the name "Skuba Steve" or under his preferred current moniker, the Asylum Records rapper (government name: Casada Aaron Sorrell), Sada Baby gets into the studio and goes into beast mode, every time, without fail, and delivers a solid (albeit, not always classic) body of work every time.
And so he continues in this vein with Brolik, the DatPiff exclusive tape which features a venerable who's who of special guests but still keeps him in the forefront. He flexes his considerable muscle on each track and shows, unquestionably, that he's playing the long game. But, there are still some areas that could use a little bit of work.
The opener, "Press Up," builds up the tension on the tape to a sharp crescendo — it starts with Sada Baby on the lower end of his vocal register, in an almost-contemplative state, but ends with him growling and snarling angrily through what seems like a full-on verbal assault. It's effective, to be sure, and sets the tone for the rest of the album.
The rest of the album is just as brutal, which has varying states of effectiveness. Sada Baby works best when he's paired up against folks like Skilla Baby, a fellow Detroit native who appears on two tracks on the tape ("Triple Threat Match" and "Mood") but doesn't do as well when he's up against other rappers who seem to be of a completely different stripe ("Baklava," which features G-Herbo, is a jumbled, poorly-produced mess).
Running strong at just under an hour, Brolik does exactly what a mixtape is supposed to do: tie the listeners over until the next full-length EP is dropped, and hopefully get new fans in the process. While it certainly pulls off the former just fine (though it will be interesting to see if Sada Baby's follow up to Bartier Bounty is just as strong as its predecessor), it remains to be seen if he succeeds in doing the latter. Trap music has a very short shelf life, and at times it can feel anachronistic even a few months down the line.
Regardless, with a little more consistency, Sada Baby will be just fine.