Review: Singer Mia Jae Bares Her Soul On Termanology-Produced 'Couple's Therapy'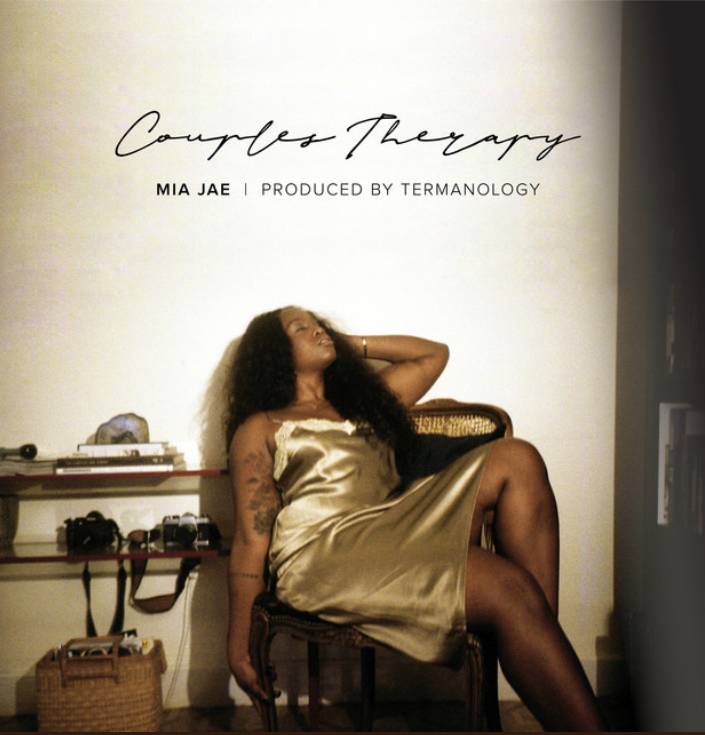 Heartbreaking, hopeful and passionate are the three words that Harlem-based singer-songwriter Mia Jae chose to describe her brand new EP Couple's Therapy in an Instagram Q&A. Truthfully, it's challenging to think of three better descriptors. Produced entirely by rapper/producer Termanology and released on Valentine's Day, the six-song endeavor is an emotional journey through the battlefield that is a modern relationship.
View this post on Instagram

We did rapid fire answers for part 2! Which is nearly impossible for me because I talk way too much 😂 Watch me ramble about my love for @mr_camron and other things – Full interview on my IGTV!
The album plays out as the various stages of a deteriorating love; from comfort and profession of rock-solid devotion in the face of indiscretions ("Better Man") and then working up the strength to walk away ("How It Feels") to a failed attempt of moving on with someone new ("Kinda Fine").
"Bad Timing" sees Jae wearing her heart on her sleeve as she describes how a forbidden love can never be, as the man from "Kinda Fine" has his heart wrapped up with someone else. The project then closes with "Over," where Jae breaks down her own role in the falling out of the original relationship — and copes with mixed feelings of regret as she sees her former lover on social media living a new life with which she's no longer involved.
View this post on Instagram

MY NEW PROJECT IS HERE!! @miajae x @termanologyst "Couple's Therapy" EP is out now!! Available on all Platforms!! This is my 1ST time Producing a whole project, so this really means a lot to me!! Shout out to everyone who contributed to this EP. Go download that asap!! Happy Valentine's Day!! #TermMakesBeats ❤️❤️❤️❤️❤️❤️
Fresh off of two LP's in 2019 (Set in Stone produced entirely by Dame Grease and Vintage Horns) Term's production is gorgeous — with this LP being his first full-length foray, having racked up a few more low-key credits to date. The vibe is soulful, brilliant in the rich complexities and layers, such as the slight bongo drum on the bright standout "How It Feels."
A testament to the power of the production is how well the project can play out as a strictly instrumental affair — which Term has made available via his Bandcamp.
Still, the chemistry is beaming throughout, as Jae's confident songwriting and alluring vocals wear the production like a finely tailored suit. Admirably, Jae has noted on her Instagram that the EP's process wasn't one done with commercial intentions but instead was a healing process — as the album is based on reality. It's this candid level of honesty that runs in the veins of the tracklist and permeates in every bar.
Perhaps a perfect companion for the post-relationship grieving process, kind of like a female version of John Legend's debut Get Lifted, Couple's Therapy is a concise slice of top-shelf, soulful R&B.