Review: Smino's 'She Already Decided' Mixtape Is Fun & Thoughtful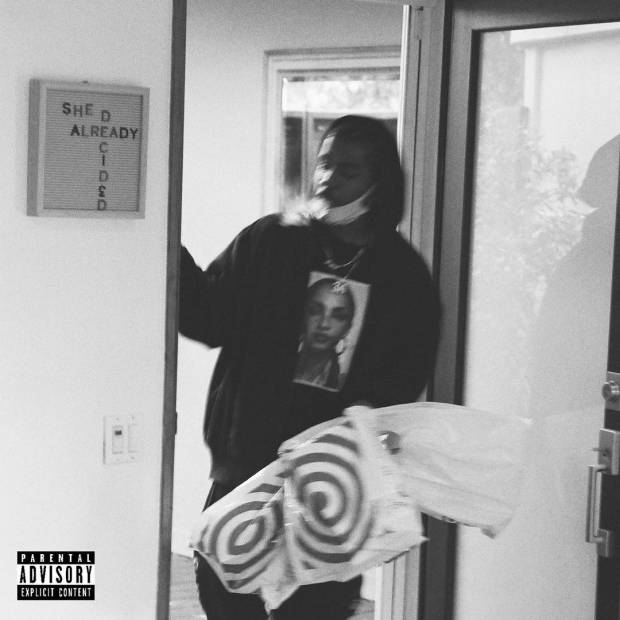 2020 has been the year of unwelcome surprises. While a sudden release from a rising artist isn't enough to cure the pandemic blues, Smino is doing his best to help. The St. Louis rapper and singer dropped his new mixtape, She Already Decided, with the note "Sumn for da ones who been holdin shit down from jump."
Giving this out for free and so nonchalantly might suggest it's nothing but a treat for diehards, but anyone new to Smino should try it out. It's a wonderful showcase for him as a rapper, singer, lyricist and charismatic presence.
Smino uses potentially off-putting qualities like being nasal and mumbly to create a captivating presence. He's assisted by quality beats from producers like Groove and Kal Banx, but the star is always Smino. He can interpolate famous tracks by Roddy Ricch, Megan Thee Stallion and Baby Keem and still emerge with the spotlight on him.
His insight definitely helps. On his "Jamie Boxx (Freestyle)," he uses Roddy's unforgettable "Ee-er" adlib to comment on uncertainty about white fans at his shows. At the end of "Already," he explains the mixtape's title. It's not about any human woman, but Mother Nature. He emphasizes the importance of not getting stressed out over things out of one's control.
Something Smino knows he can control is the quality of his music. On She Already Decided, he's regularly shifting his flow and even increases the pitch of his voice at times, like on "Mike Jones."  There are multiple tracks that run shorter than two minutes, but they don't come across as throwaways. The way he works with the different sounds on "Popeyes" shows just how much he loves rapping.
His singing chops are also pretty solid. "Kotton Kandy" is very playful, especially with lines like "If it ever leak-leak, they know you a freak leak, Smi-tey Pablo Escobar" and a seductive verse from Sevyn Streeter. He gives Anderson .Paak a run for his money on "Good Ol Julio," with its live bass and drums.
The only track here that doesn't justify its presence is "2MuchFronto." It's a fun track with a quality technical performance from Smino. The problem is it's just a reprise of the second half of "Black Soda (Freestyle)," which comes immediately before. Also, the remix of his own track, "KLINK," is a good choice for a closer, but the new beat and so-so feature from T-Pain make it pale in comparison to the original.
When Smino gets experimental, he's just as engaging. The flowing "O'HighO" is an ode to weed and self-care that can put a runaway mind at ease. He's not removed from the here and now either. "Year of The Goat" resonates with its references to Kobe Bryant's untimely passing and the current pandemic.
On that track, he says "My sound years ago was years ahead." Call it boastful, but Smino deserves props for not just keeping up with his peers. Instead, he's showing just how much creativity and passion matter.