Review: Smoove'L's 'Boy From Brooklyn' Makes Him A NYC Rap Hot Commodity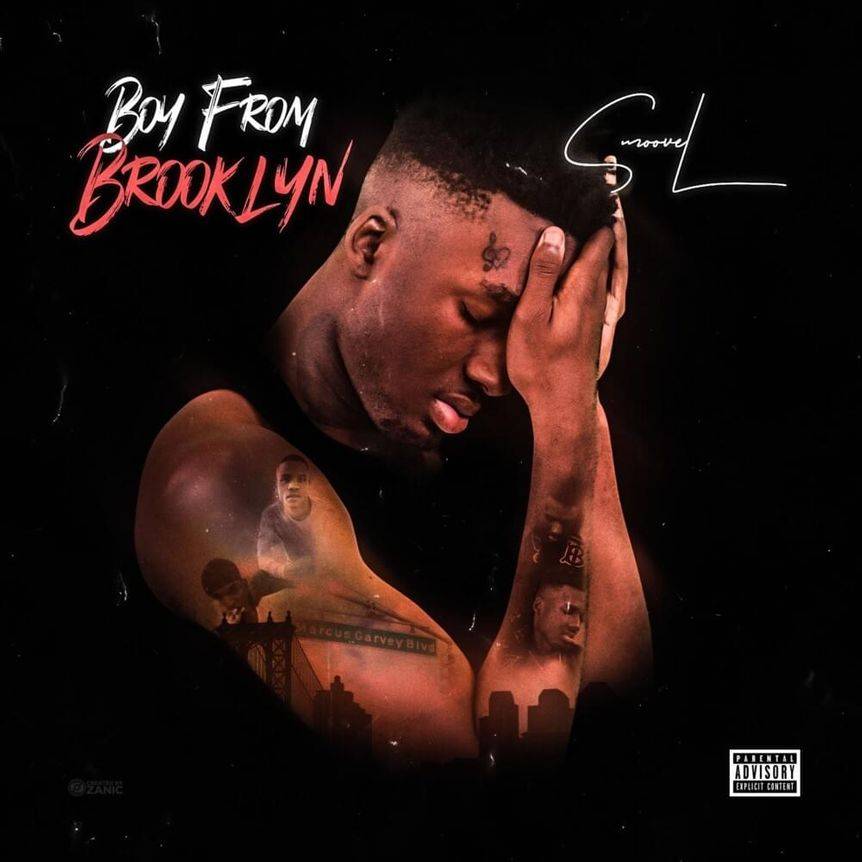 New York is responsible for another trend in Hip Hop: Brooklyn drill. From the late Pop Smoke to Sheff G, the scene's drill beats with its gliding bass – adopted from Chicago – have become the city's new defining sound. This year saw major label releases from Fivio Foreign (800 BC), 22Gz (Growth & Development), and Pop Smoke (Meet the Woo 2), expanding its reach outside the concrete jungle. Up next is Smoove'L, the Brooklyn rapper who dipped in the scene with his smash "Apollo" (shortened from "New Apolos," a reference to the Chinese spot in BK) that earned him over 10 million views on YouTube.
His Interscope debut, Boy From Brooklyn is a mixtape that follows the success of "Apollo," positioning him as an artist who can shift the sound of New York again as he matures and becomes more self-aware with his brand.
The 19-year-old rapper and singer has created an organic fanbase for his variation of BK drill – a new wave that takes those menacing beats and pairs them with a melodic flow. Smoove'L is compared to A Boogie Wit Da Hoodie because he sounds like him at times, but what gets you to see past that is how he consistently delivers a youthful energy that doesn't place emphasis on elaborate rhymes. Smoove'L preaches that he comes from nothing and has something to prove, connecting with more fans as they see and respect his hustle.
In 2020, Smoove'L was one of many special guests who performed at Yams Day for the first time at the Barclays Center, getting thousands in attendance singing his "ouu ahh" line from "Apollo." He also impressed Funkmaster Flex by spitting a one-take freestyle that was half-singing, half-rapping – something only a few MCs have done.
So the goal for Boy From Brooklyn is to get more people to recognize that Smoove'L has an "it" factor. At just 11 tracks, Smoove'L doesn't include previous singles "Apollo" and "Palm Angels" but instead displays his versatility with BK drill anthems, flex talk, relationship woes, and teenage heartbreak. He describes the songs as all "street problems" for a kid from Brooklyn, as told through the perspective of someone who has lived through it and can address these issues accordingly.
Tracks like "Outstanding" and "Focus" are made to be played outside (once quarantine is lifted), combining a perfect harmony of bass and ratchetness to turn up rooftop summer parties. "2020" harnesses that same rawness, showing Smoove'L's potential in getting people to mosh pit and crowd surf once festivals return. 
When Smoove'L gets into his emotional bag and starts to soul search, you almost can't believe teenagers get this hurt from love. On "Ghetto Gospel," he sings about his pain so openly that some lines are just straight facts. "She asking for a Chanel bag/But this bitch won't buy me a Polo tee," he raps. Later, on "Questionable Love," he goes, "I get rid of my pet dog before I need a bitch" while on the last track "Designer Warz," he pours salt on the wounds, "Don't talk about my ex to me, I moved on happily."
His age does have limitations, though. With all the progression towards Asian representation in entertainment and music after Crazy Rich Asians sparked a movement, Smoove'L thinks lines like "I'm high, my eyes like ching ching chong" on "Just a Dream" can still be acceptable in rap in 2020. It's a tired metaphor and disappointing to hear on an otherwise strong project from a rising artist.
In an interview with HipHopDX, Smoove'L spoke to us about walking his own path. "Expectations make you worry and battle yourself," he said. "Too many things come with expectations. When you just do it, it's better." Indeed, if you go into Boy From Brooklyn with an open mind, you'll be surprised at how many of the songs fit into the direction of mainstream Hip Hop today, as well as how dedicated he is in putting on for New York. But, in order for him to create that game-changing album he is capable of, he has a lot more work to do.
More people will believe in him soon, he just has to believe in it too.