Review: Theophilus London's "Bebey" Is Propped Up By Stellar Production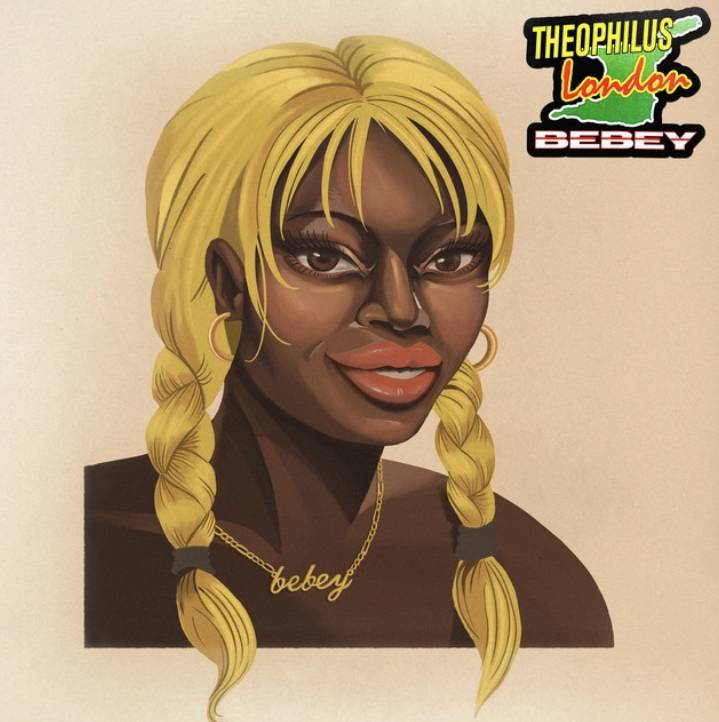 Trini-born Brooklyn artist Theophilus London can be described as many things — but generally run-of-the-mill isn't one of them. Held in high regard by Kanye West, and armed with the gift of picking the perfect backdrops for his breezy vocals, his bodies of work are generally noted as being full of undeniable energy. Five plus years removed from his last release, and that hasn't changed.
The 13-song Bebey, his follow up to 2014's Vibes, is (if nothing else) one of the more eclectic releases in recent months.
Beaming with this neo-disco, 80s-tinged aesthetic that veers into Caribbean bops, the album (upon a light, non-critical listen) offers a deliciously infectious vibe that Theo effortlessly skates with his confident flow and cadence.
It's virtually impossible to sit through the island horns and subtle hand guitar kisses that float through the atmosphere when you first pump "Marchin'," or the insanely well-orchestrated features with Tame Impala (both of which stand as the most played joints according to Spotify).
Even his collaboration with Ariel Pink (the arguable godfather of chillwave) produced inescapably amazing results — as does his remix of his title-track featuring Giggs.
However, it's when he inadvertently lets the smoke clear a little too much from the mirrors or — in the case of the song "Whoop Tang Flow" — veers from his carefully constructed approach that he reveals a colossal truth: the writing on this project is pretty awful.
Juxtaposed against an artist like Raekwon, who adapted himself and bodied his feature (but frankly didn't belong in this album), his attempts at more straightforward rapping become slightly cringe. Case and point, the awkwardly delivered bars "Your girlfriend/She shady, that ho tried to rape me."
Then there is the almost unbearable "Seals" featuring Lil Yachty and Ian Isiah. The solo version that appears later on in the album is objectively better, but not worthy of any revisit.
The issue becomes, once you're snapped back to reality from the almost hypnotic vibe, you start to listen to what he's saying — looking past the "flow." When you begin to analyze the LP from the standpoint of Theo as a songwriter, the house of cards gets extra shaky.
In the sea of artists that sound good but aren't saying anything, Theo stands among the more promising. Though, in contrast, it feels as though he's trying to make actual songs, that for the most part (attempt to) shed any semblance of the bland oversaturated sound that seems to rule the urban mainstream.
He's not a phenomenal rapper, but as an artist, his ear for beats and a keen sense of his sonic strengths are admirably sharp. For a good 70 to 80 percent of Bebey, it's difficult not to become seduced by its production. It just seems that trimming more of the proverbial fat would help keep him in his lane — inevitably getting him where he's going much faster.