Review: Tiffany Red's 'Call Me Red, Vol. 1' Is A Collection Of Sure-Shot R&B Gems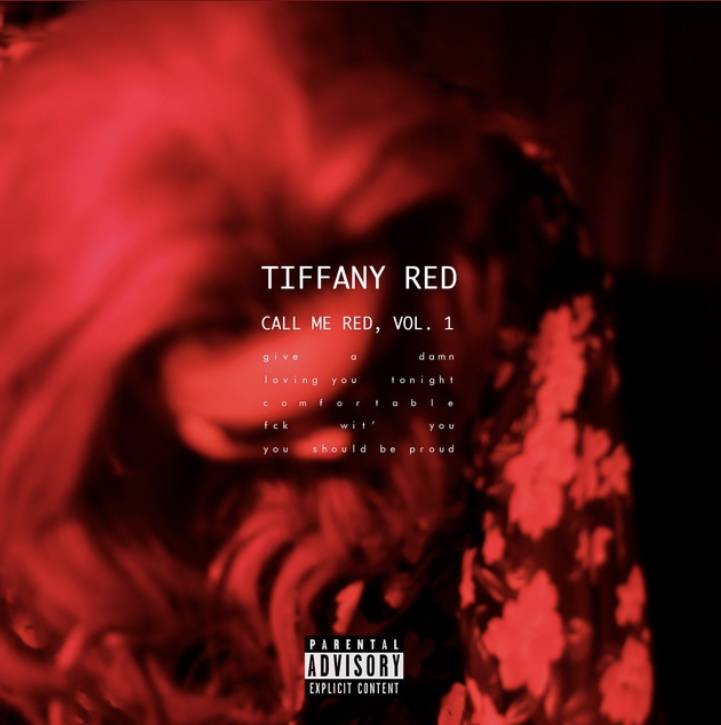 There is more than one way into the music industry. For Philly native Tiffany Red, that route was writing. Long before dropping her own music, she had already signed a publishing deal with The Underdogs (production duo) and Universal Music Publishing — and snagged her first grammy writing on Jennifer Hudson's 2008 self-titled debut. Though she gained industry acclaim, her debut EP Drake, marked a ground zero, which helped amass an audience for her follow-up, Rollin' With the Homies.
Her new EP Call Me Red, Vol. 1 — in contrast to her first two releases — sees the veteran writer crafting her most thorough body of work to date. Though Rollin' With the Homies (which had a feature on every song) spawned singles like "Don't" and "Weedman," she's now delivered six solo records coated with an extra gloss of mainstream appeal.
View this post on Instagram

FIRSTLY HAPPY BIRTHDAY TO ME 😆🎉‼️SECOND…DID YOU PREORDER/PREADD #CALLMEREDVOL1 YET ⁉️🙃 LINK IN BIO • • • #LOVINGYOUTONIGHT – Written By: 🙋🏽‍♀️ Produced By: @mixedbysource Mixed & Mastered By: @mixedbysource
"Loving You Tonight" is a great example; if she was still in her past life as a writer, you could easily imagine label clients drooling over the reference track's hit potential, with a soundscape that's in line with Katy Perry's hit "California Gurls" in many ways. Then there's the Miami-bass sound of "Comfortable," which is impeccably sequenced as the next song.
View this post on Instagram

@iamtiffanyred EP out now. Check it out and tell a friend. Co-prod. 1,3,& 5 Tiff x 🍩
The project delivers six completely different bops, despite being largely produced by one producer, Willie Donut — whose credits include Jeremih, PnB Rock and Fergie. The EPs slowest moment, the guitar-driven "You Should Be Proud," was produced by Grammy-Award winning producer Mitchell Owens.
"Give a Damn" rises above as the special sauce with its absolutely infectious bop that demands multiple spins.
View this post on Instagram

#GIVEADAMN OUT NOW ON ALL PLATFORMS‼️ Link In Bio‼️
Writing hits is nothing new to Tiffany — and she over a decade of work with superstars and network shows like Empire to prove it. But, this is the first project where we truly see her command the show; Drake saw her put a spin on songs by the muse himself (Drizzy) and  Rollin' With the Homies was loaded with assists from friends like Eric Bellinger and songs that were ear worms, but seemed geared more for an internet audience.

This one feels like a genuine breakout.
It doesn't establish a singular sound but rather shows off a dynamic range. Still, there is an argument for all of these songs being able to blaze up just about any Top 40 playlist you can throw them at.
Ultimately, Call Me Red Vol. 1 asserts Tiffany Red as an artist poised for a much bigger plateau.