Review: Timbaland's Artist Yung Tory Doesn't Live Up To His Influences On "Still Here EP"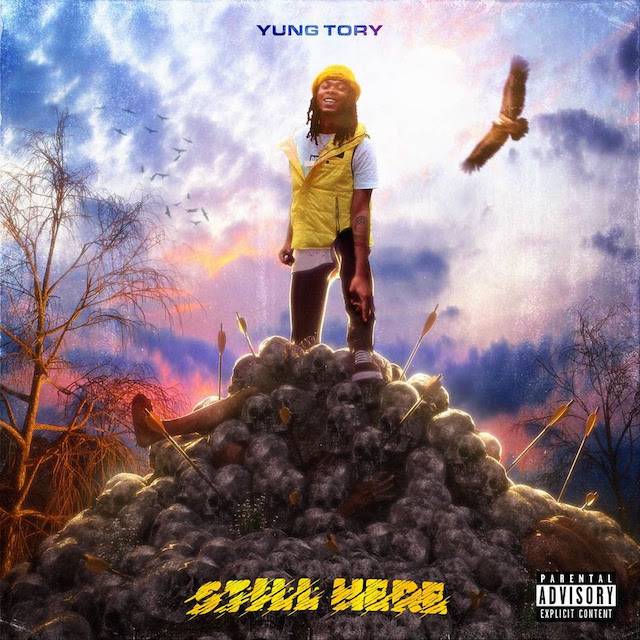 2019 has been a great year for Yung Tory. The Toronto rapper has notched a few hits with his singles "Friends," a song that received a push from Marshmello and Anne Marie's remix, and his biggest personal smash "Netflix & Chill" featuring Shoreline Mafia's Fenix Flexin.
An early co-sign from Chicago rapper Lil Durk has blossomed into legendary hitmaker Timbaland signing the 23-year old to his Mosley Music Group/Def Jam Recordings joint venture. The recent buzz has made it a perfect time for the Hip Hop crooner to release an EP. Sadly, maybe he should have waited instead of dropping a rush job. Tory's latest endeavor is a short offering that fails to capitalize on his good fortune.
Opening with "I Wanna Rock," Tory tries to stand out behind disjointed and distracting production, but no matter how much he screams and croons, he can't escape the poor execution around him. Luckily, from here the production improves, unfortunately, Tory does not.
"Lola" sounds like it could have been on a Torey Lanez record opening with a catchy hook from former Youtuber and recent Epic Records signee Lauren Sanderson. Her voice blends seamlessly with the downtempo 808's and bright synths. However, as soon as Tory jumps on the mic the song torpedoes. He delivers a basic and uninspired verse that at one point has him failing miserably at a Young Thug impression, using this raspy out-of-tune delivery warranting turning the record off right there. Other times Tory comes off flat and disposable, like on "Picture Me" a spacey generic slow trap song featuring an awful attempt at Trippie Redd-style crooning that the listener will wish they could forget.
The problem with Tory is he severely overestimates his capabilities. That's not necessarily a knock against his music; it would be tough for anyone to mimic Trippie's high-pitched, raspy croons, but some self-awareness would help his product. One spare highlight of the record comes through with "Me & You," featuring island vibe production coupled with short guitar strums. Tory dials back the edgy wails in favor of a more smooth and subdued approach, playing to his strengths. When Tory keeps things simple letting the production guide the song and staying away from stretching himself too far, the results are pleasant. Unfortunately, this is an anomaly in a sea of overcompensation.
Although this EP is a misfire, it doesn't mean Tory hasn't made some passable songs before. Singles like "Friends" show Tory can produce a catchy hook when backed by the right instrumental. Left to his own devices on a project with hit-or-miss production forces Tory to be more than he is at this point in his career and the results are disastrous. He still has time to improve and evolve, especially with Timbaland's backing. At some point though, he needs to decide if he wants to continue trying to be an amalgamation of what's trending or grow into his own as an artist.