Review: Tory Lanez' The New Toronto 3 Gives His Quarantine Radio The Emphatic Soundtrack It Deserves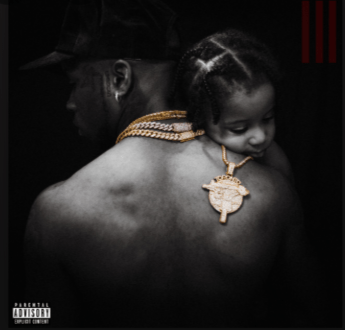 Longevity in the music industry is a marathon, not a sprint.
After several mixtapes and albums since his emergence in 2009, Tory Lanez's fifth studio album The New Toronto 3 is a microcosm of his discography: smooth pace and energized performances yet momentary lapses of stagnation en route to the finish line.
The album consists of 16 tracks, evoking a hard pivot from his collaboration-heavy and 2000s R&B ode Chixtape 5 released in 2019.
TNT3 offers just two features from Lil Tjay and singer Mansa, straightforward rap tracks reflecting on his life's humble beginnings as a paranoid street hustler beating the odds, motivated by the birth of his son, and rising to become one of the top-selling Hip Hop artists of this era.
Tory's frequent collaborator Play Picasso co-produces the lion share of the album on nine songs, including its opening cut "Pricey and Spicey" as well as its midpoint and airy "P.A.I.N."
The album's most aggressive cut "Stupid Again" opens with a soundbyte of Conor McGregor when he said, "I'd like to take this chance to apologize…to absolutely nobody!" in his post-fight interview after winning the lightweight world title at UFC 205 in 2018. It's unclear whether Tory is rescinding his contrition on Twitter in January after claiming he's "the best rapper alive" and receiving diss tracks from Joyner Lucas and several other lyricists. He also mimics JAY-Z's sardonic adlibs at the close the icon's 1997 song "Imaginary Player" belittling a fictitious fan about asking him the costs of two different Range Rovers editions.
Tory rhymes with smooth vibes and dexterity but the lyricism lacks depth in several instances ("If they talk about shit that separates me and you, nigga, it's a long line" or "Cat and mouse out with this cheese, I call it Ratatouille") as he attempts to reach the level of rap greats such as Eminem or his fellow T-Dot pillar Drake.
TNT3 is his final project before officially declaring his artistic independence from his five-album contractual obligation to Interscope Records. On his music industry memoir "Letter To The City 2," Tory opens by saying: "Soon as you hear this verse, I'm out the record deal/They cheated 12 albums, four years, and that's a record still" which is a variation of Drizzy's lyric from "Is There More" off his Scorpion double album. This is befitting to use that line since he understands that listeners and critics look at him through a lens for duality between them, despite his squashed faux beef with the 6ix God. Tory maps out his timeline on being initially signed to Sean Kingston through the present and continuing his career on a major label offering him $100 million would be an insult.
Other standout cuts on the album include its first single "Broke In A Minute," his vulnerability exposed over the chunky bassline groove revealing his cousin being killed in front of Tory's grandmother's house on "Adidas," "Dope Boy's Diary" and "Accidents Happen."
The latter track sports rolling trap production's faint hi-hats, sauntering synths and background choir harmonies with banging 808s inspires Tory to hastily rattle off lyrics about how he deserves everything he's earned through hardship. But he resorts to his penchant of showcasing his libido, which sounds like a creative roadblock or filler. ("Look at all this dough/It ain't by accident/She'll gimme that throat/It ain't be accident/Fuck nigga, you know," Tory sings in the hook.)
Throughout most of these tracks, Tory offers radio-friendly vibes for the ladies who flock to his popular Quarantine Radio show on Instagram.
Tory jumps back in his R&B identity, or, well, lane on several cuts. This includes "Penthouse Red," the melodic Spanish guitar soundscape on "Who Needs Love" in which he instructs a female he once desired "don't kiss me bitch, kiss my necklace, and the Auto-tuned bop "10 FUCKS" featuring singer Mansa. He showcases his maschimo but reveals being jilted by ex-lovers in past romantic relationships. On "Do The Most," he raps with determination to seek vengeance for his broken heart by upholding his material wealth, sounding as he can't shake off the crutch.
Tory has ceremoniously set the stage for his new indie path and become among Hip Hop's elite. But for his mission to join the rap's upper echolon, Tory has to diversify his content beyond ex-lovers, sex, his drug dealing past and Quarantine Radio twerkathons.