Review: Ty Farris Gives Fans A Worthy Follow-Up With 'No CoSign Just Cocaine 3'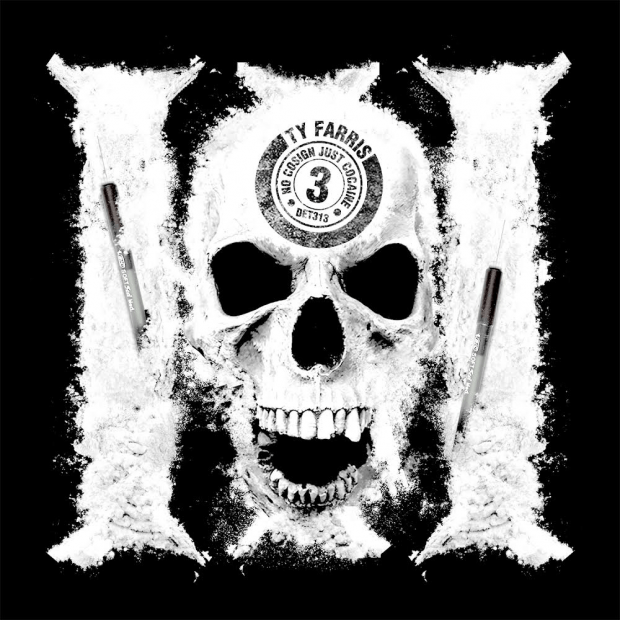 Buffalo may have taken over the game with their new wave of the street hop, but Detroit native Ty Farris has engulfed himself in the burgeoning lane, scribing gritty gems about life in the Motor City — planting an underground flag for the city.
A sort of the refined antithesis of most of his city's bigger exports of recent years, the third instalment of his No CoSign Just Cocaine series lives up to its name, giving old and new fans an unmistakably distinct collection of music.
View this post on Instagram

The Cocaine Campaign Continues! No Cosign Just Cocaine 💀💀💀 out now via www.tyfarris.com! Star studded line up of production and features. Tap in. This joint right here feature my bro @inf_mobb_flee and produced by @prodbymichaelangelo limited edition Cd's & Cassettes available now. #undergroundhiphop #producer #cassettetapes #cassetteculture #cdcollector #detroit
Farris himself described the body of work to HipHopDX as a "Gumbo of songs I had in the stash … working on multiple EPs with producers like Bozack Morris and Sebb Bash." Though not a linear narrative, his work with the different producers does produce different vibes into the mix, making the project amazingly diverse without really leaving his pocket.
An example of this juxtaposition is the bright electro-tinged stabs of the retrospective Stu Bangas produced "Who I Am" set against the dark MichaelAngelo-produced "Had To Scheme" with Flee Lord. Then there's the 70s backdrop of his back and forth with M.A.V, "The War," produced by J Bansky.
Two definitive standouts are "Sunday With Dirty Diggs," which sees him collaborating with Eto over an almost hypnotically soulful beat, and the Bozack-Morris produced ode to his inseverable connection to the street, "No Receipt, No Return."
Conceptually, the LP doesn't stray in too many directions, to a degree that it would be easy to call it a bit one-dimensional. Farris weaves tales of a life that many before him have glorified — except that's not what he does (at least not intentionally). There are numerous references to adapting, overcoming and ultimately taking control of your circumstances. "What are you supposed to do when the family tree has bad branches … I jumped out the nest, God bless and I crash-landed," he raps on "One Of One."
Besides his crystal clear cadence, there is an air of maturity about Farris' music; in fact, there is something admirably timeless about not just this project, but its two predecessors. He's not a kid, but his music doesn't rely on any sort of OG-esque sonning of a new generation. It's actually quite tunnel-visioned in that respect, in a good way. What you get here is a ton of gems — some that become more apparent after multiple listens. A product of circumstance and ample movement music for anyone trying to get over.
The irony of the title he has chosen for the series is that it has actually garnered more than a few cosigns along the way. The project is niche enough that it really isn't for everybody. There aren't any massive hit singles here, and you're not likely to see any of these songs crack millions of plays on YouTube like some of the younger artists in his city. But, this isn't that type of project.
This is the type of project you buy a physical copy of; a body of work that plays best as a whole. For fans of Farris, this project is everything they've come to love. For new fans, it's a worthy gateway into a catalog worth exploring.