Review: Westside Gunn's 'Flyest [email protected]@ In Charge Mixtape Vol. 1' Is The Issue Day 1 Fans Deserve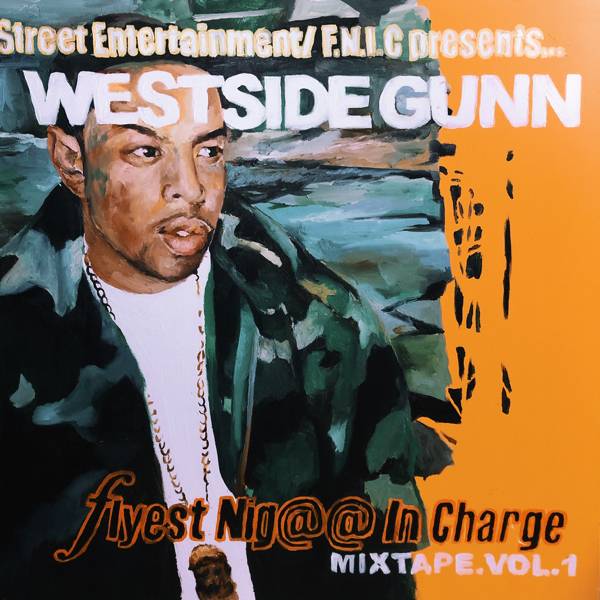 With a handful of highly anticipated LPs already on the books for Griselda in 2020, Westside Gunn took to Instagram during the holidays to announce that he'd be releasing his long-lost debut mixtape Flyest [email protected]@ In Charge Mixtape Vol. 1 on New Years Day. Recorded entirely in his hometown of Buffalo from 2003-2005 while he was still in the trenches, the collection of songs makes one thing clear: Griselda has always been on point.
The 26-song mixtape — which includes skits — is packed with unheard verses that primarily sound inline with their brand as anything they've dropped over the past few years. Released under Street Entertainment, the precursor to Griselda, we get an opportunity to hear the come up versions of Kannon (Conway) and 2 Chain Bennymane (Benny). Most importantly, though, we hear the late Machine Gun Blak, to whom the group paid tribute with their debut Shady Records album, WWCD.
Though Chine Gun hadn't been entirely unheard — Benny's "How It Feel" or Conway's "If You Ain't Gotta Gun" are two underrated gems that come to mind — for casual and newer listeners, it's an introduction to the much-celebrated comrade. Hearing him lament "Death calling me, I'm at the end of my life" and noting that he's likely to die before God deals him a better hand on "Death Keep Callin Me" is almost eerie in its 2Pac-esque premonition of his inevitable death.
Aside from blazing up a bevy of industry beats, from Alicia Keys' "You Don't Know My Name" and Conway's flip of Eminem's "Stan" (which feels more powerful now considering how his career has panned out), there is a noticeable difference in the aura of the overall sound. Though there was soulful pops — like the "Lord of War" intro, for the most part, it's evident that they had yet to fall into their collective sonic pocket as crafted by Daringer.
It's impossible to tell whether this tape would have genuinely made an impact if it had dropped. While it's lyrically on par with the Westside Gunn we know today, the beat selection lacks that Griselda musk that ultimately made their inherently unique cadences gel and pop out. Kind of like an audio version of Plankton making a Krabby Patty without the secret ingredient. As a hindsight project, though, it's fascinating to see an early iteration of Westside Gunn's curation process as he rather selflessly allows his crew to shine.
For older listeners, it's sure to rekindle warm memories of the centuries first decade's mixtape boom. For Die Hard Griselda fans, it serves as a humble issue #0 — not quite an origin per se, but a definitive starting point for a team that stuck to their vision and have now become everything they imagined.
"Fuck that, this is our thing … if they don't want to roll with it, we'll roll right over them," the clip on the outro exclaims. It's wild how literal that statement turned out to be.