Rich Homie Quan Now Rethinks His Lyrics Since YSL RICO Case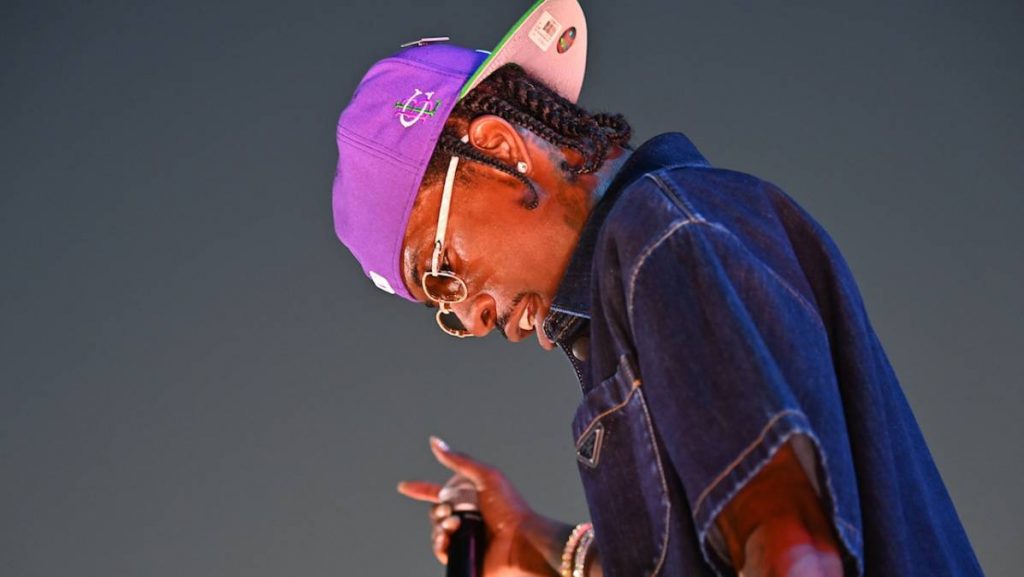 Rich Homie Quan has said he now rethinks how he writes his lyrics in the wake of the YSL RICO Case, mostly because he doesn't want his children to get the wrong idea about their father.
Quan's comments were made on Sway's Universe, and come as Young Thug, Gunna and 28 other YSL affiliates sit behind bars as part of an ongoing RICO case against them, with the prosecution saying they plan to use multiple songs from the rap collective's catalog to prove they were all part of an organized street gang.
The prosecution is defending its use of lyrics in the courtroom as it believes Thug's words in particular are "preserving, protecting and enhancing the reputation, power, and territory of the enterprise [YSL]." Lyrics will be pulled from songs such as "Anybody," "Take it to Trial," "Ski" featuring Gunna and "Slatty."
Sway asked Rich Homie Quan to share his thoughts on the whole ordeal, and the Atlanta rapper admitted that what's happening in his hometown has him stressed about creating his art.
"Well, for one I really feel that we should protect Black art," Quan said. "Music is music. A lot of those songs are made from the third person anyway. I could have saw it, you could have saw it, and I also wanna say free Thugger man. Free YFN Lucci too. 'Cause at the same time man those guys still got families. They got daughters and mothers that depend on them so I wouldn't want nobody in them situation."
He continued: "But I stay away from it. I watch what I say like I said earlier. My kids are getting older they can google me … so I care about what I'm saying in these songs, 'cause I know they're listening and they gonna be, 'My daddy Rich Homie, listen to what he said,' so I don't want them songs shoot 'em up bang bang."
View this post on Instagram
Sway then asked how situations like the YSL RICO case can be prevented in the future. "Everything don't gotta be shoot 'em up bang bang," Quan said. "You make 'em shoot 'em up bang bang then you put a target on your back before you made a RICO. Man so let's get back to Hip Hop music."
The good news is that some politicians are adamantly striving to prevent rap lyrics from being used in court in the future. In California and New York, the state's senate passed bills that would quell the use of rap lyrics in criminal trials.
In Washington, the Restoring Artistic Protection Act (RAP Act) was introdrap uced on a federal level in the U.S. House of Representatives on July 27 by Congressmen Hank Johnson (D-GA) and Jamaal Bowman (D-NY). The pair argued that rap music should be "a beautiful form of art and expression" and nothing more.
The first-of-its-kind bill would aim to "limit the admissibility of evidence of a defendant's creative or artistic expression against such defendant in a criminal proceeding, and for other purposes."
"Rap, Hip Hop and every lyrical musical piece is a beautiful form of art and expression that must be protected," Rep. Bowman said in a statement announcing the bill. "Our judicial system disparately criminalizes Black and brown lives, including Black and brown creativity."
He added: "Evidence shows when juries believe lyrics to be rap lyrics, there's a tendency to presume it's a confession, whereas lyrics for other genres of music are understood to be art, not factual reporting. This act would ensure that our evidentiary standards protect the First Amendment right to freedom of expression. We cannot imprison our talented artists for expressing their experiences nor will we let their creativity be suppressed."
Today @RepBowman & I introduced RAP Act to protect artists from the wrongful use of their lyrics against them in criminal & civil proceedings. TY for support! @wearesonaLA @RecordingAcad @KevinLiles1 @MusicArtistsCo @sagaftra @bma_coalition @Prophet5050 https://t.co/fUHSKgDSE4 pic.twitter.com/vk9kykkum4

— Rep. Hank Johnson (@RepHankJohnson) July 27, 2022
Young Thug was slapped with new charges in August, and now in addition to charges of conspiring to violate the Racketeer Influenced and Corrupt Organizations (RICO) Act, murder, armed robbery and participation in criminal street gang activity, he also faces a new gang charge, as well as new drug charges, possession of a firearm during the commission of a felony and possession of a machine gun.
Young Thug and Gunna have been denied bond multiple times and are likely to remain behind bars until at least early next year. A trial for the RICO case has been set for January 9, 2023.
Rich Homie Quan recently returned with a new single called "Risk Takers," and a few weeks ago announced the start of his new independent label Rich Homie Entertainment, which he launched with industry veteran Troy Carter and Venice Music.