Rick Ross Looks To Improve Atlanta Police & Community Relations With Free Lunch Gesture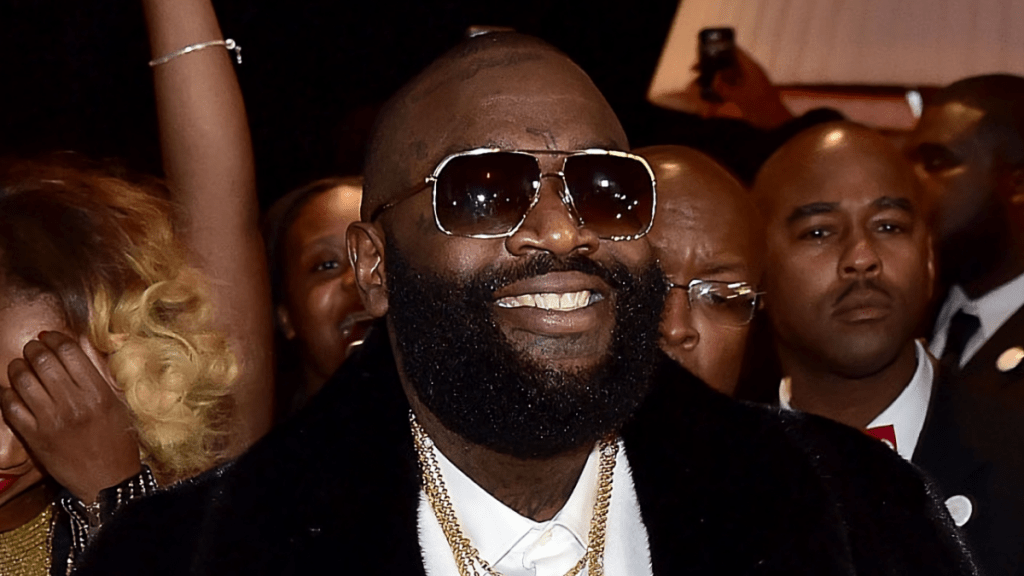 Atlanta, GA – Rick Ross showed some love for local police on Friday (February 25) when he bought an Atlanta cop lunch to thank him for his service.
Captian R. McCain took a selfie with Rozay following their lunch date on Friday, which The South Fulton Police Department posted on Facebook. McCain thanked The Boss for his delicious meal from Subway.
"The BOSS Rick Ross! He said no Police Officer will ever pay for lunch if he is around. We need more like him," the post read. "Thanks To The BOSS Rick Ross!"
View this post on Instagram
This is hardly the first time Rozay has performed an act of kindness. In 2019, the MMG head raised $10,000 to aid in Hurricane Dorian relief efforts. It was also previously reported in 2014 that Ross would occasionally bring inner-city youth to his 235-acre home in Atlanta so they could enjoy the properties amenities, including a baseball field, an Olympic-sized swimming pool and a horse stable.
Aside from buying lunch for cops, Rick Ross has been hard at work in 2022 developing his farming skills at the aforementioned "Promised Land" Atlanta estate. After buying a cow to kick off the new year, the "Hustlin'" mogul revealed to his 14.1 million Instagram followers on Sunday (February 27) that he was in the process of cutting down a massive tree to make room for some incoming livestock, an ordeal he said he was going to undertake himself.
"I just told my homie, 'You go to Home Depot and you go get me the biggest muthafuckin' saw there is with a big chain, and you crank that muthafucka," Ross says in the post. "Imma cut the trees down.' You heard me? The thing about business, I'm hands on so Imma handle my own."
He added a follow-up clip to Instagram that showed him slicing into the tree in question."Instead of me paying $10,000 to an outsider, went to Home Depot and bought two new saws for $2,000," Ross said. "Was really only $5,000 worth of work. You take the $5,000, give that to your homies… You still got $3,000 for ya pockets. Come on, man, you could go get Wing Stop, man."
Check out that clip here.