Rick Ross Pulls Out 'Super High,' 'B.M.F.' & Other Fan Favorites For 'Teflon Don'-Heavy 'Tiny Desk (Home)' Concert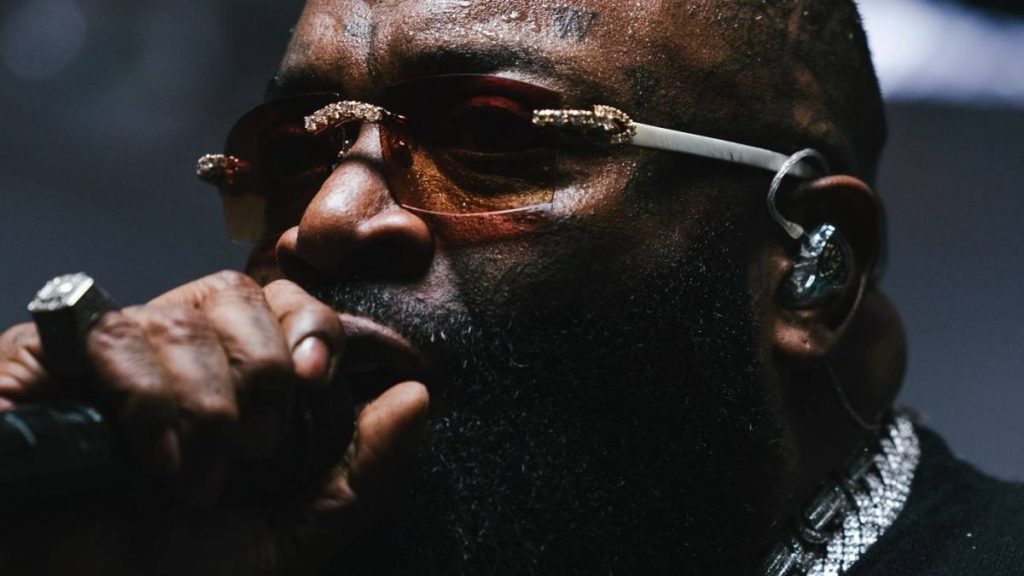 Miami, FL – Rick Ross may be living the life in Atlanta, but the Maybach Music Group mogul recently headed back to his hometown of Miami to perform for NPR's Tiny Desk (Home) Concert series.
Backed by bassist Thaddaeus Tribbett, keyboardist Monty Reynolds, drummer Rashid Williams, DJ Sam Sneak and vocalists Elijah Black and Troy Tyler, Ross coasted through several fan favorites, including "Super High," "Aston Martin Music" and "B.M.F. (Blowin' Money Fast)" from 2010's Teflon Don. 
The performance marks only the second time Ross has performed with a live band and he clearly reveled in the opportunity. At one point in the performance, he stopped the music and looked back on his career.
"So many inspired the Boss," he said. "I could look at any brother on the street and get some inspiration from them, regardless of how many followers you got on social media, regardless of what you're riding in. I could learn something from you. I ain't scared to. Let's make sure we keep building."
According to the NPR Music website, the Tiny Desk series will celebrate Black History Month by featuring four weeks of Tiny Desk (home) concerts and playlists by Black artists spanning different genres and generations each week.
Watch Ross's performance above.