Rick Ross Rescues Tortoise While Mowing His Lawn – But Did He Accidentally Kill It?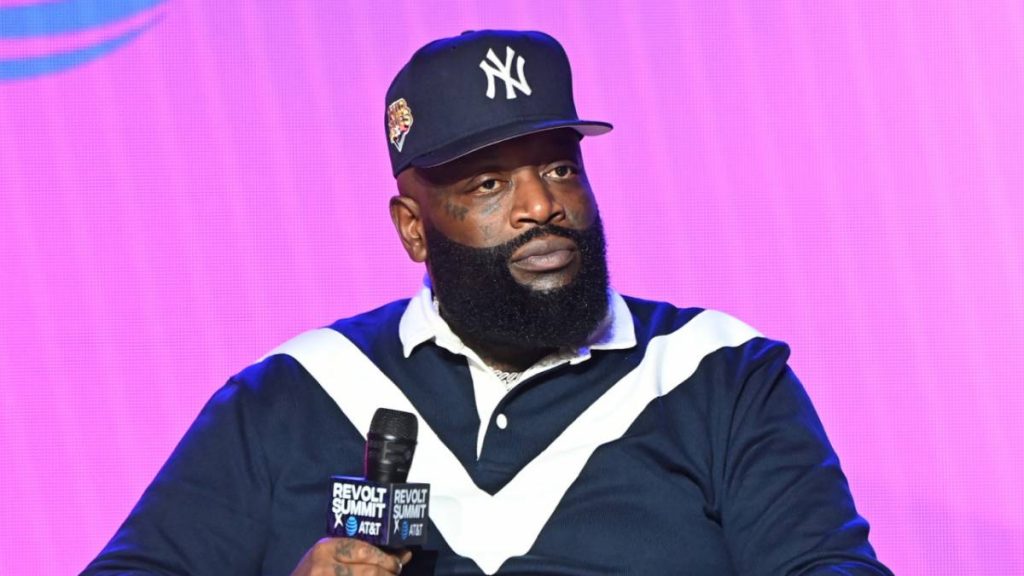 Rick Ross never fails to amuse his fans with the hilarious content he provides them on social media. The latest round of laughs came a few days ago when the Biggest Bawse stumbled on a tortoise on his lawn and attempted to save it.
In the clip shared by Akademiks on Wednesday (March 30) shows Ross handling some yard work when he found the tortoise hiding in its shell. Rozay picked it up and decided to give it some assistance by escorting it to a nearby lake.
"Y'all know I love the animals, I'm cutting the grass and I see [this]," Rick Ross said as he carries the tortoise. "We do it for the animals. We love the animals, you feel me. It's the promised land. Y'all know this the same lake that I emptied out and filled it back up."
View this post on Instagram
Rozay tossed the tortoise into the water and watched it lie in place for a few before sticking its head out and scurrying off into the distance. Now its unclear if the reptile was an actual tortoise, but if it is, then Rick Ross may have ended its life prematurely.
Tortoises are exclusive to land and only go in the water to drink or bathe. Unlike sea turtles that actually spend most of their time in water, tortoises are found in various habitats, from deserts to wet tropical forests. People in Akademiks comments were dragging Ross for possibly killing the tortoise, but understood he probably meant no harm.
If helping out his reptilian friends wasn't enough, Rick Ross also wants to try his hand at climbing a mountain. During a recent appearance on the Full Send Podcast, Rozay revealed he has his eyes set on climbing Africa's infamous Mount Kilimanjaro.
"I really believe when I put my heart to something, I can do anything," he said. "As a matter of fact, I was smoking, I was on my back patio last night, I'm sitting underneath the trees, I'm listening to the waterfall, I'm looking at the plants, the landscaping, the patio furniture, you know? And I gave myself a challenge and I'm actually issuing you guys a challenge here.
"This is the first time I've said this, but in 2024, I'm a hike to the top of Kilimanjaro. Just making it to the top, and you going with me."