Rick Ross Runs Into Bathroom Trouble At Miami Heat Arena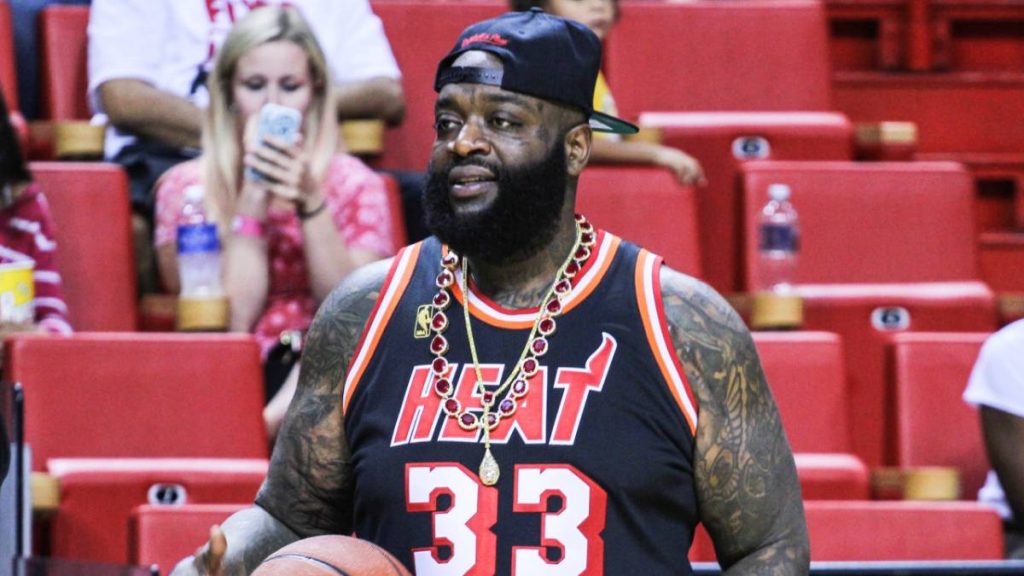 Miami, FL – Rick Ross ran into a predicament at the Miami Heat's home, the FTX Arena, when he needed to use the bathroom but couldn't find a regular-sized stall.
The MMG boss took to his Instagram Story on Sunday (October 9) to announce he was working on a project with the Heat that involved him doing a special video introduction of the players.
Rozay gave fans backstage access of the arena, including the team's locker room, on his Story, but when it came time to use the bathroom, he had some trouble.
During a brief intermission from filming, Rick Ross thought he had found a place to relieve himself, but realized the stalls were built for the Heat's player, not regular-sized folks likes himself.
"I'm at the arena doing something with the Miami Heat," Ross said in the clip. "I'm back here with the players and I can't use the stall, and I just realized they don't got no normal stalls for a regular dude that's six foot.
"God damn, that muthafucka to your navel. That bitch hitting you right here. Yo, these tall muthafuckas!"
View this post on Instagram
After seemingly solving his bathroom issue, Rick Ross went on with his day at the FTX Arena as he continued filming the introductions and even had a photo shoot with a Bel-Aire-branded basketball on the Miami Heat's bench.
The Port of Miami rapper is an avid Heat fan and is regularly spotted taking in the action courtside. In June, the Biggest Bawse came to the defense of All-Star forward Jimmy Butler after he missed a crucial shot late on during their Game 7 Eastern Conference Finals loss to the Boston Celtics.
"I wanna make this clear. That was a great shot Jimmy Butler took," Ross said in an Instagram video while ironically wearing a Celtics hat. "Because all you dick riders would have been on his dick as soon as he hit it. Nah you gotta take it. I'm excited looking forward to next year. Butler, you gave it your all homie. I respect it."