Rick Ross Shuts Down Clarksdale, Mississippi Walmart For The Holidays — & Gets Props From The Rock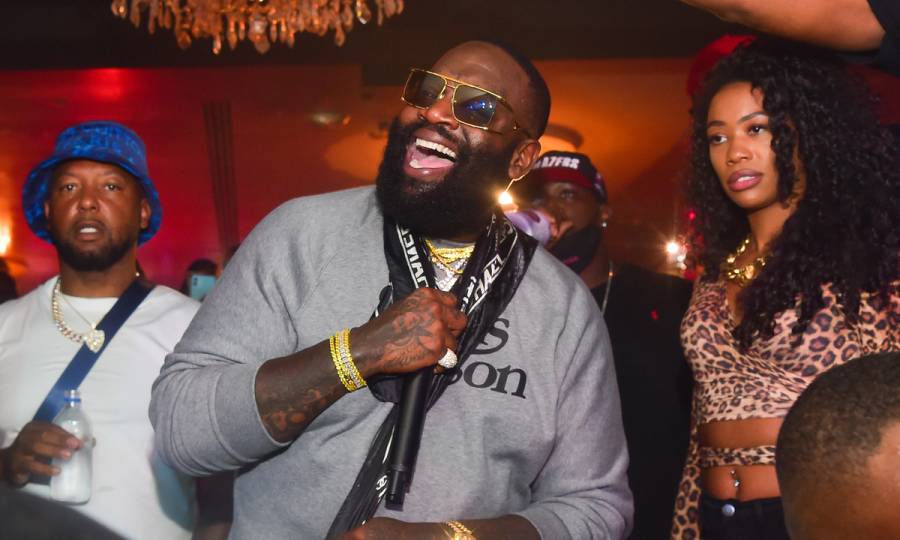 Clarksdale, MS – Rick Ross is getting in the holiday spirit — at a Clarksdale, Mississippi Walmart. On Tuesday (December 22), video footage of the Maybach Music Group founder spreading his wealth to local shoppers hit the internet and finds Ross in Santa mode as part of multiple toy drives.
In one of his Instagram Stories, Rozay thanked one of the fellow toy drive organizers for making the Walmart easily accessible.
"Once again, I wanna commend you for all the great work you're doing," he said. "You're making it much easier for brothers to come back and give back because a lot of times [there are] a lot of technical things going on, but you kept it simple; so we're right here."
He added in the caption, "For the past several years I've been blessed and able to give bach to the communities. I would like to thank everyone that helped with putting together the Xmas givebach in Dade, Broward, Atlanta, Memphis & Mississippi."
View this post on Instagram
Ross' good deeds didn't go unnoticed by his fellow celebrities. The Rock, NFL star Tom Brady, Conway The Machine and Public Enemy frontman Chuck D were among the many giving props to Ross for his charitable efforts.
Additional clips shared on Ross' Instagram account show a line of shoppers waiting to receive special presents from Ross such as Puma, FILA and Converse sneakers. Bicycles,
"It feels wonderful, man" Ross said. "We got a lot of families out here. We shut the Walmart down, letting them do their thing. God is great."
Ross' toy drive adds to the long list of rappers who've been giving back this holiday season, including Travis Scott whose Cactus Jack Foundation holiday toy drive also took place in his hometown of Houston on Tuesday.