Rod Wave 'Beautiful Mind' Improves On His Formula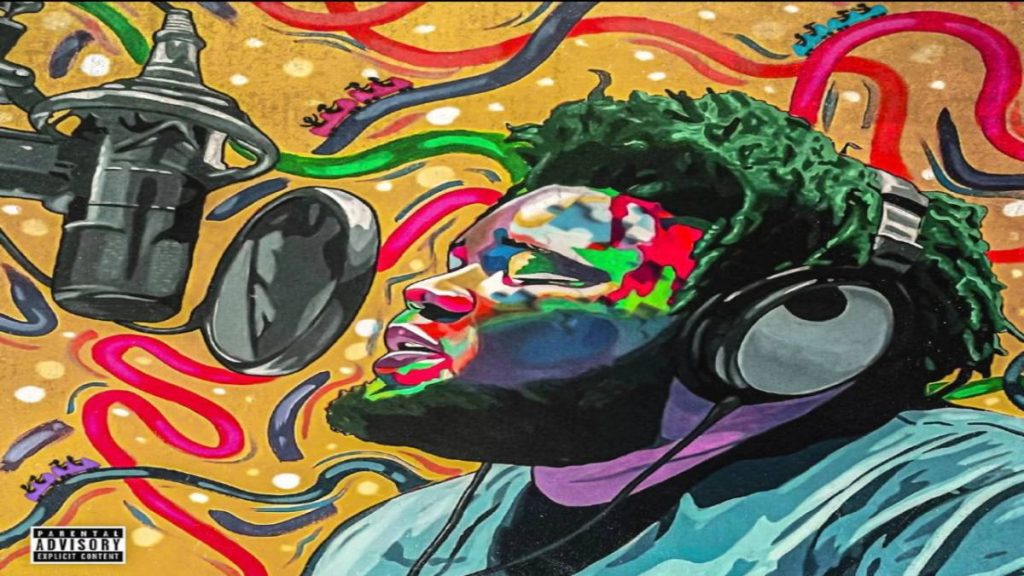 Late last year, soul-trap titan Rod Wave briefly worried his burgeoning fanbase. A snippet of "Nirvana," which features lines like "made plenty money, wrote my will, my kids is good," posted to his Instagram page had fans concerned that the Florida rapper was struggling with his mental health.
Wave quickly dispelled the internet frenzy, telling fans the track was intended as a suicide prevention song and in no way reflected his real life. In an Instagram story, he wrote he was "happy asf and in the studio" working on his next album. Beautiful Mind, he promised on social media, would be his "last sad" album.
While the social media storm isn't uncommon in current celebrity culture, it illustrates Rod Wave's rapid ascent in the music industry and his uncanny ability to make dark biographical content deeply relatable. In that sense, it's not surprising some fans immediately thought the song was a personal cry for help. The 23-year-old went YouTube viral in 2019 with "Heart on Ice" from his deeply personal PTSD mixtape just two years after signing to Alamo Records. Fast forward another two years, Wave finds himself a commercial force sitting comfortably at the top of his subgenre.
Over five mixtapes and now four LPs, Wave has combined his smooth singing voice with fleet-footed flow to discuss heavy themes that involve coping with trauma ("PTSD"), flexing his newfound wealth ("Rags2Riches") and the paranoia that came along with those riches ("Dark Clouds").
Which brings us back to Beautiful Mind. As an entry into his catalog, the progression is clear. All of the elements Wave already did well on 2021's SoulFly are elevated. The hooks, samples and production elements are all more polished and satisfying. He demonstrates his knack for turning easily recognizable pop samples on their heads into vehicles for his often dark musings on love, loyalty and the dangers of fame.
Opener "Alone," which samples Ed Sheeran's "U.N.I," is a good example. It highlights Wave's vocal prowess from the jump, with his gospel-tinged belting over a Will-A-Fool & B Squared beat and Sheeran's riff. It works because Wave is so clearly moved by each choice he makes, as well as how deftly he integrates genre hops into his style. His grasp on trap-soul helps him stick the landing when he morphs Plain White T's "Hey There Delilah" hook into a sentimental tribute to his fanbase on "By Your Side." Hip Hop and country fusion can easily go awry, but Wave avoids that pitfall with a nimble country guitar riff – a Hank Williams Jr. sample of "OD'd in Denver" – behind a trap beat on "Cold December."
It's clear that all the trappings of stardom have enhanced Wave's artistic output. But that's not to say there aren't any pitfalls. Jack Harlow's feature on "Yungen" isn't hard on the ears, but he also doesn't land any lyrical punches. If Harlow must stick with the overused playboy routine (e.g. "the whole world, that's all I want, your main girl, that's all I want"), more crafty rhymes are needed to break up the monotony. Wave is known for being extremely selective in his features (there are only two on this album), so the lackluster appearance stands out. It's a definite low-point on an otherwise compelling record.
Another blemish is Wave's penchant for skits, which are less jarring than on SoulFly but still not ideal. The minute-plus "Druski Phone Skit," featuring the internet personality, is fine on face value, but particularly on repeat plays drags down what is otherwise a breezy melodic record. Finally, those who are less dedicated to the soul-trap genre might find the hour-long, 24-track album a test of their aural endurance.
Beautiful Mind shows every element that contributed to Wave's rapid ascent to the top of his genre: the interplay between his vocals and verse; the bitter honesty with which he describes his early life experiences; and his skill for turning any sample – no matter how well-known – into his own anthemic trap-soul style. Like his hero, Louisiana rapper Kevin Gates, Wave seems poised to keep his place in the genre while consistently finding commercial success, even if from now on he'll be less sad.
REPEAT ME
FAN FEEDBACK
rod wave finally dropped beautiful mind pic.twitter.com/IcsPr5vOpF

— ace (@miggycore) August 12, 2022
That whole rod wave beautiful mind go crazy ❤️‍??

— ? (@a1blessings) August 13, 2022
Beautiful Mind by Rod Wave. I stopped listening to it 7 songs In because each one sounded exactly and there were 17 songs left in the album and I wasn't about to listen to 17 more songs that sound the same.

— Professional Morgan Wallen Hater (@AI_Barkley7) September 17, 2022