Roddy Ricch Denied Entry Into Canada After Being 'Harassed' At Border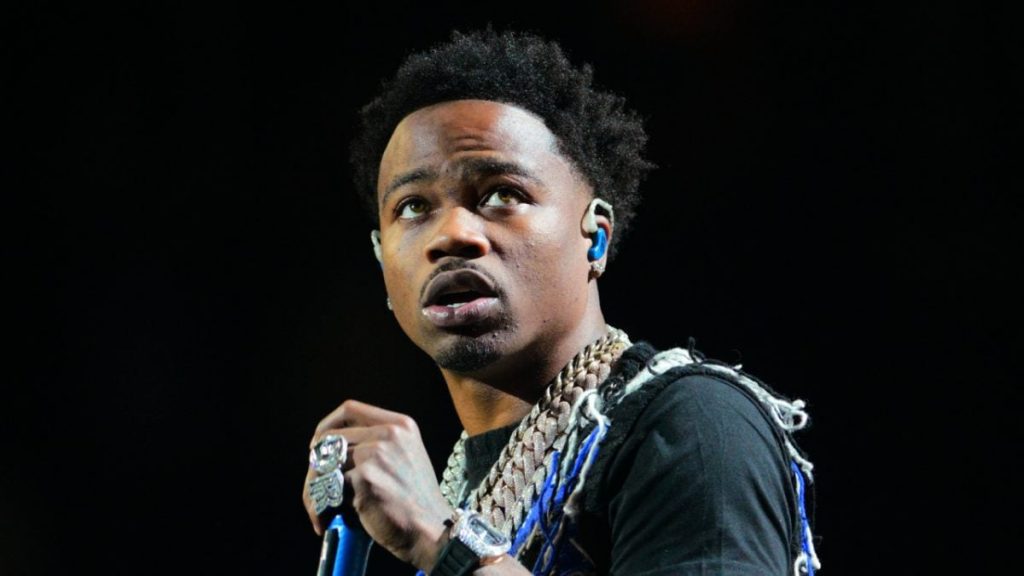 Roddy Ricch has been denied entry into Canada after the Compton rapper said border patrol "harassed" him and his team at the border.
Roddy took to his Instagram Stories on Sunday (November 6) to apologize to his fans in Vancouver, British Columbia, and said he likely won't be returning to the country.
"The Federal Border Patrol did not allow me into Vancouver, CA. I apologize to my fans," he wrote. "I don't believe I'll be revisiting Canada anytime soon because they've harrassed (sic) me everytime I've come and Imma be completely honest, I'm tired of the harassment."
Roddy Ricch is currently on the road with Post Malone as part of his Twelve Carat Tour, and prior to this hiccup seemed to be enjoying himself.
Before the pair's sold-out show at Madison Square Garden last month, Roddy Ricch stopped by New York's Middle School of Marketing and Legal Studies where he shared some inspirational talking points with the school's student body.
The 24-year-old rapper was also honored with an official citation by New York State Assemblywoman Monique Chandler-Waterman for his positive impact on the community.
"We just wanted to come by and show y'all some love and be active in the community and just let y'all know that there's somebody out there that care for y'all," Roddy told the children in the school's auditorium. "Everything we do is for the kids. We here for y'all. I was once y'all."
Roddy Ricch has also been hard at work in the studio, and at the end of October announced the release date for his long-awaited Feed Tha Streets 3 mixtape.
"FEED THA STREETS 3 11/18/22 MY GIFT TO YOU," he wrote on Instagram alongside the project's cover art.
Feed Tha Streets 3 will serve as the follow-up to Roddy's 2021 LP LIVE LIFE FAST, which included features from Future, Kodak Black, 21 Savage and others.
The project received a lukewarm response from fans, but Roddy Ricch ignored the critics and returned with The Big 3 EP in June.
He's since dropped off the tracks "Stop Breathing," "Aston Martin Truck" and "Ghetto Superstar" with G Herbo and Doe Boy.