Roddy Ricch Taps Lil Durk & Ty Dolla $ign For 'Feed Tha Streets 3' Tracklist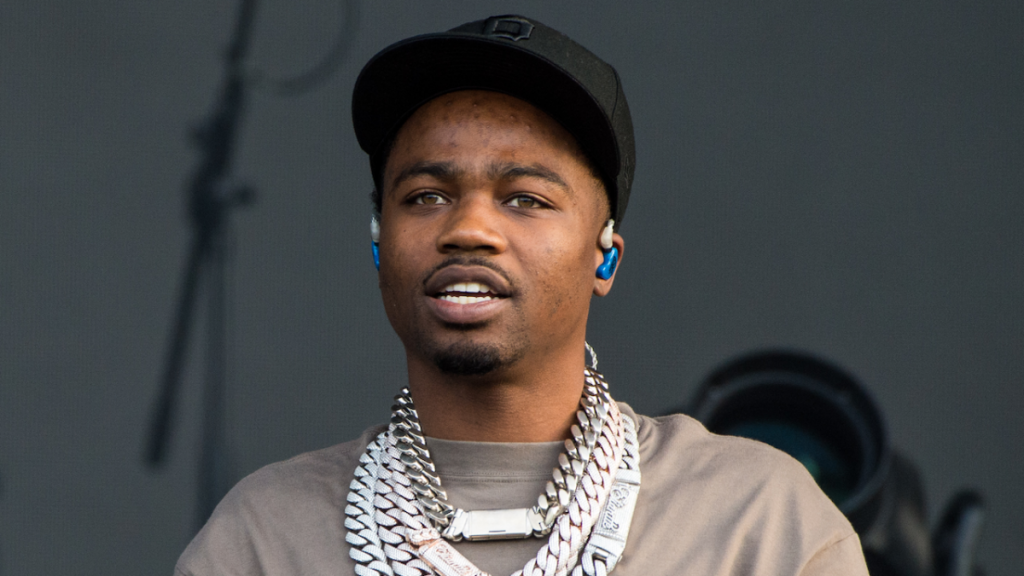 Roddy Ricch has revealed the tracklist for his new mixtape Feed Tha Streets 3.
Set to be released on Friday (November 18), the project clocks in at 15 songs with guest appearances from Lil Durk and Ty Dolla $ign.
Recent singles "Aston Martin Truck" and "Stop Breathing" appear on the tracklist, with production coming from Mustard, JetsonMade, Cubeatz, Teddy Walton and others.
Roddy shared the tracklist on Instagram on Sunday (November 13) with the caption: "friday menu."
View this post on Instagram
Feed Tha Streets 3 is the third instalment in Roddy Ricch's series following 2017's Feed Tha Streets and 2018's Feed Tha Streets II. While calling in to SiriusXM in August, Roddy Ricch told fans to expect the sound they "actually want" on this upcoming project.
"Feed Tha Streets 3 coming very soon. Soon, soon, soon," he said. "We can expect what y'all want, what the fans actually want from Roddy, you know what I'm saying? That's the vibe I'm coming for.
"I really just wanna feed my day-one fans and everybody that's been rocking with me from the beginning. You know, sometimes you gotta take it back to that and just feed your core. So that's what we on with Feed Tha Streets 3."
The Compton rapper's last album Live Life Fast was released in December 2021 and debuted at No. 4 on the Billboard 200 with 62,000 total album-equivalent units in its first week. The project was stacked with features from Future, 21 Savage, Lil Baby, Kodak Black, the late Takeoff and more.
In August, Roddy Ricch shared a heartfelt letter with fans expressing his happiness after going through "hard times."
"Been working hard on this Feed Tha Streets 3 album, getting back to my regular regimen and also been happier than I've been in a long time," he said at the time. "I understand things have escalated quickly and God has taken us to places we never would've imagined possible but I'm here for every challenge and obstacle."
He added: "Thank You to everybody whose stayed supportive of me through all the glorious moments and all the hard times."
Check out the tracklist for Roddy Ricch's Feed Tha Streets 3 below.
1. Just Because
2. King Size
3. Heavier
4. Blue Cheese
5. Favor for a Favor
6. Twin (f. Lil Durk)
7. Aston Martin Truck
8. Get Swept
9. Belly of the Beast
10. Stop Breathing
11. Fade Away
12. #1 Freak (f. Ty Dolla $ign)
13. Pressure
14. No Rest
15. Letter to My Son