Rowdy Rebel Challenges Dave East, Kyrie Irving & Kevin Durant To Basketball Game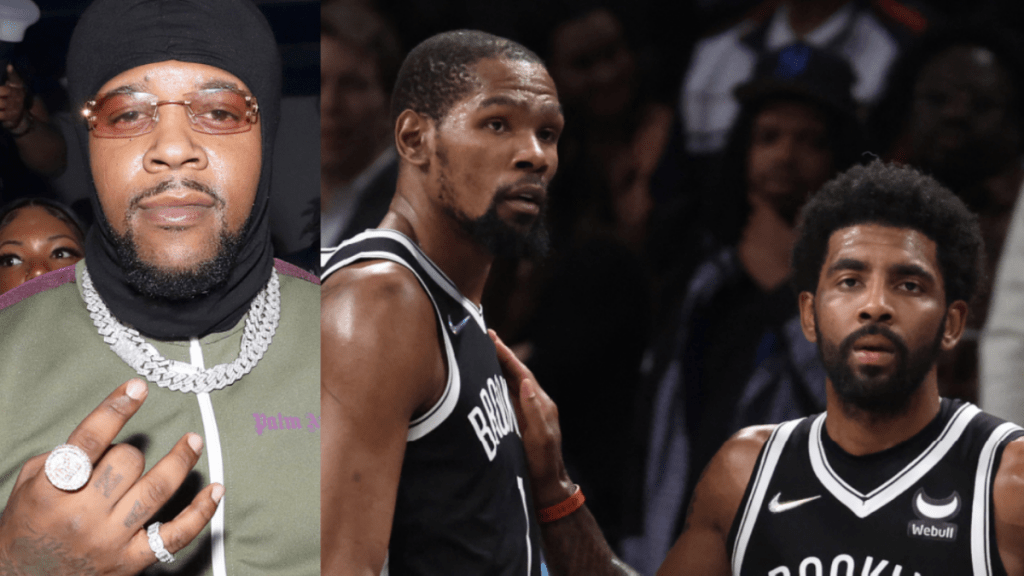 Brooklyn, N.Y. – Rappers are known for being confident individuals and that braggadocios persona can lead to them being over-confident in certain situations. Rowdy Rebel took to Instagram on Friday (June 10) and issued an open challenge to any team of five that wanted to play basketball against his squad.
"Whoever wanna go against me and my five right now, me and my five will take on any five right now," he proclaimed on Instagram.
View this post on Instagram
The Brooklyn native went a step further by tagging talented artist-hoopers like Dave East and Pardi, in addition to calling out NBA superstar teammates Kevin Durant and Kyrie Irving.
"Love day man hoop session @daveeast @pardi @easymoneysniper @kyrieirving where y'all at," he wrote.
2Cool2Bl0g picked up Rowdy Rebel's bold proclamations and fans enjoyed a nice laugh at the "Computers" rhymer in the comment section.
"I saw him hoop on a show b4… and I welp . At least the weathers nice," one fan wrote, while another added, "They losing by 100 at least."
The Brooklyn Nets stars are yet to respond to Rebel's challenge and it's probably for the best for Rowdy that he never sees them on an NYC court.
On the music side, Rowdy actually has a 2015 track named after Kevin Durant.
More recently, the 30-year-old rhymer returned with his "Woo Nina" single on June 3. Watch the music video, which boasts over a million views, below.