Royce Da 5'9 Dubs Benzino A 'Twitter Goon' After He's Called Eminem's 'Slave Boy'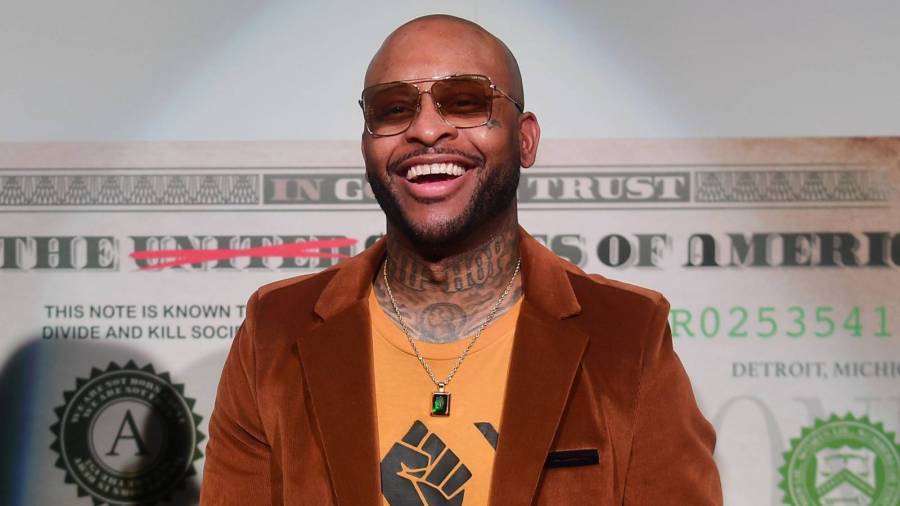 Royce Da 5'9 and former Love & Hip Hop: Atlanta personality Benzino have been locked in a war of words since Tuesday (December 29) — and after a brief respite, it appears the battle is back on.
Benzino resumed their beef on Friday (January 1) when he — once again — insisted Nickle Nine is too ashamed of his Grammy Award-nominated discography to face him in a Verzuz battle.
"@royceda59 is backpack nerd rapper who gets no spins in no club in Detroit," he wrote on Instagram. "He makes lyrical goofball songs that no hood has ever banged. He's scared to do a #Versuz against me because his garbage catalogue will be exposed. Name one hit record this nerd got??
"No fly chicks never heard of him. Only goofy Stans know his music and they don't count. Y'all the subculture. I got hood bangers, produced platinum artists and radio hits. Now are you take the challenge or keep running like a hoecake Nickel?"
View this post on Instagram
Benzino then shared a Simpsons-themed meme that suggested Royce's legacy is entangled with his staunch support of his Bad Meets Evil collaborator Eminem. He captioned the post, "Look at how they see u @royceda59 this is your legacy?"
View this post on Instagram
But Royce put his laser-sharp pen game to work on Saturday (January 2) shortly after Benzino tweeted, "@royceda59 did you make your massa breakfast this morning slave boy?" Not only did the Motor City native point out how few likes the post received, he also suggested Benzino's daughter Coi Leray has daddy issues.
"I'm gon take your daughter to the park and let her ride the swings if you don't quit spending your whole day being a Twitter goon," he commented under Benzino's since-deleted tweet. "She pussy popping on a handstand on IG. Now go hug her and tell her she's beautiful before Drake or Trey Songz does."
Royce was evidently proud of his handiwork. On Saturday night, he screenshot the exchange and posted it on his Instagram page with the caption, "Walks away blowing the barrel of a smoking Gun." To add a little flavor to the post, he used Trey Songz's 2009 single "Say Aah" for background music.
View this post on Instagram
Benzino has been obsessively accusing Royce of pandering to Eminem for months and frequently sets his sights on Slim Shady. Last November, he blasted the diamond-selling MC and his fans in a series of Twitter posts, writing, "Face it stans y'all will always be hip hop goofiest most out of touch fan base straight bozos."
He later added, "all Stans are ugly awkward pussies that aren't accepted in the real black culture because of how goofy and out of touch they are in the streets. Kkkkrakkkrrrs have nobody else to talk about, they wanna feel like they are part of something. they look stupid asf."
For whatever reason, it doesn't appear Benzino's vitriol toward Eminem — or Royce, for that matter— is subsiding anytime soon.