Rubi Rose Admits She Throws Up Gang Signs Because It's Cute: 'I'm Not Actually A Gang Member'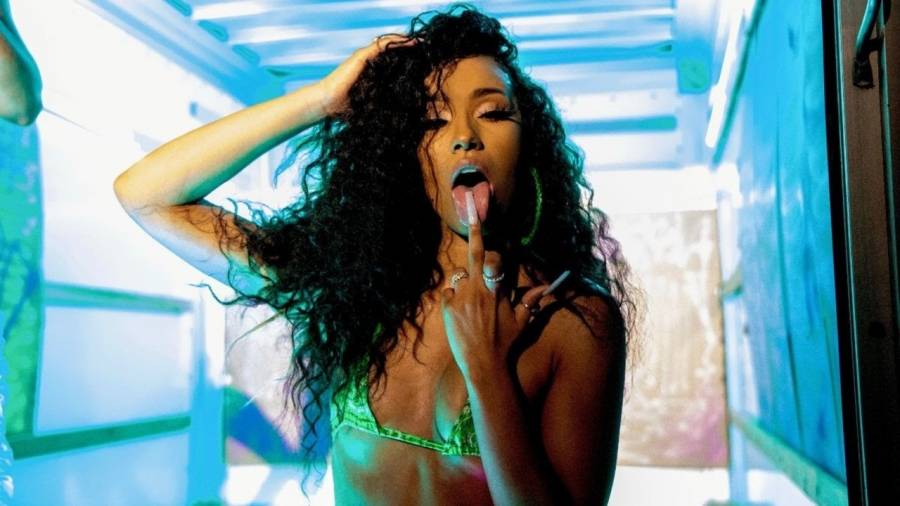 Rubi Rose appeared on the Big Facts podcast on Tuesday (April 19) and clarified that her all-red attire and recent use of gang signs doesn't make her a gang member. She merely threw up blood signs because it looked cool.
"I'm not actually a gang member," the Kentucky rapper said. "I know that's kind of like a joke on the internet. I was around gang members and I just like throwing their gang signs up because it's cute. I love the color red. I'm in no way a gang member, though."
The hosts immediately criticized Rubi for her flippant use of gang signs.
"I know, so that's why I've chilled out," she clarified. "I've loved the color red since I was a kid and my real name is Rubi Rose…then I moved to Atlanta and I started being around like bloods."
When asked if she was "intrigued" by gang culture, Rubi Rose agreed and said it seemed "cool."
"I know what be going on isn't cool but like the colorful clothing and the hand signs and just being cool with the music, like that stuff is cool."
View this post on Instagram
Elsewhere in the interview, the "Loyal Dick" rapper also made some comments about Nicki Minaj that some Barbz fans saw as her throwing shade. After being asked what she looks for in a partner, Rubi Rose said she wants a man who makes more money than her, but added after pushback from DJ Scream that it wasn't a dealbreaker.
"Then we can work it out," she said. "I will help, of course, but I don't want to be the man in the relationship. But I will. I see Nicki Minaj is happy."
A clip of the exchange immediately began making the rounds on social media, with many saying Rubi's comments were disrespectful to Nicki and her husband, Kenneth Petty.
"I just be talking off the top of my head … I gotta chill. I never intend to be shady or mean tho, so cut that please," Rose wrote in an Instagram story following the pushback.
"I didn't mean it in a disrespectful way at all," she additionally wrote in the clips comment section on social media. "I was just saying you can be happy with a man who makes less than you. I'll say Britney Spears next."
Check out the full interview below.