Run The Jewels' Killer Mike Doesn't Mince His Words On Trump Supporters' Domestic Terrorism: 'It Is Evil'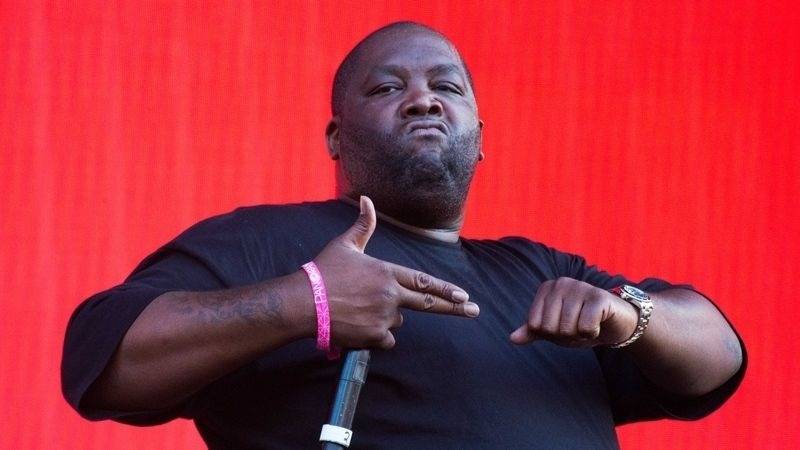 America witnessed a horrific scene at the U.S. Capitol building in Washington D.C. on Wednesday (January 6) when a swath of fired-up Trump supporters stormed the building, causing both the Senate and House to be evacuated. Five deaths and 52 arrests later, the embers are still falling as Congress puts the pieces back together.
Killer Mike, never one to hold his tongue when it comes to polarizing socio-political issues, watched the blatant breach unfold on television. During an appearance on Late Night With Seth Meyers on Wednesday night, the Run The Jewels MC admitted he woke up on a "high" knowing his home state of Georgia went blue. But then he got a call from his 13-year-old daughter alerting to him to events taking place at the Capitol Building and used it as a teaching moment.
"I don't encourage what we saw," he said. "And, essentially, it is violence. It is evil. It is I-didn't-get-my-way-ism. It is the refusal to accept that this republic is ran by the power of the vote and people have voted the president out and the President-elect in and we need to accept that."
Killer Mike also weighed in on what was called a "clear difference" between police presence during the Black Lives Matter protests last summer and the police presence at the Capitol, saying, "We know that justice is lopsided. We know. There has been this example and dozens more, and I would argue hundreds more.
"The question from me becomes at what point do we have to keep using these stark example versus doing something about it? At one point do we encourage the demilitarization of police, period? Today what happened was B.S. versus what happened over the summer … until we want for others what we want for ourselves, we will repeat the cycle over and over again."
Mike's fellow Atlanta native T.I. also issued some "dope boy logic" via Instagram shortly after the U.S. Capitol coup and insisted it was an inside job.
"I was talking to Charlamagne, and us coming from the hood, we know what an inside job on a home invasion look like," the Hustle Gang said.. "We know when somebody in the house that left the backdoor open. We know what that look like. So now, we gotta fall back. This shit beyond me at this point. We did our thing. We flipped the White House, we flipped Georgia, we flipped the senate. We did everything we were supposed to do. So now, we'll back up. Let us know how we're going to benefit from the work we've already put in."
He added, "I don't know where the military was. I don't understand. But don't get caught out in the middle of them white folk business. Somebody getting money. The market was at an all-time high all of a sudden. It broke records every day. The market was up, even though the muthafuckin' Capitol was getting raided. So fall back and find our way to benefit our community. We don't need to get in the mix."
Watch Tip's video below.
View this post on Instagram