Saba & Pivot Gang Present 'Few Good Things (A Short Film)' With Help From SoundCloud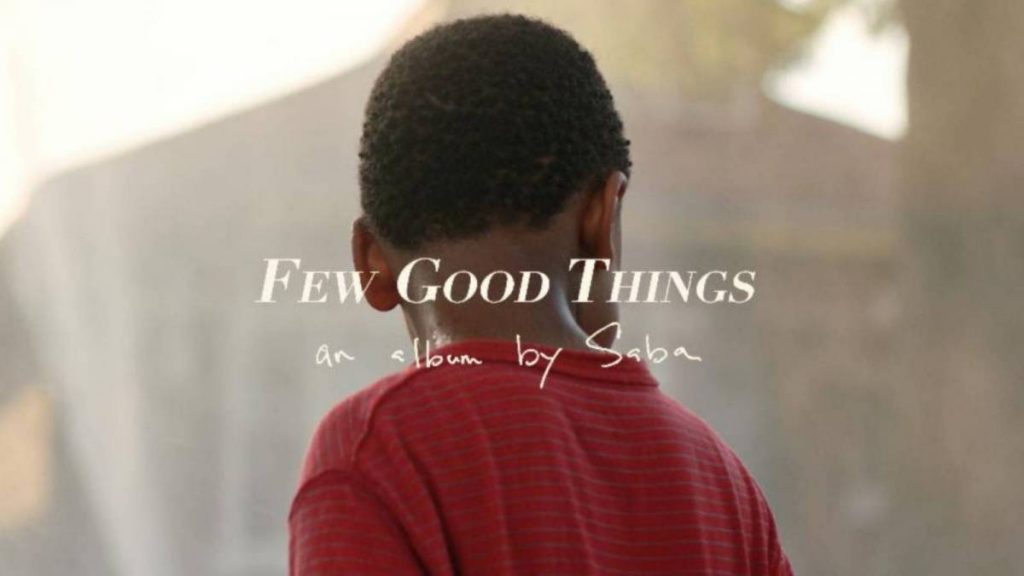 Chicago lyricist Saba has given his latest body of work a short-form visual interpretation.
Building on the themes he explores throughout his third studio album, Saba and Pivot Gang released Few Good Things (A Short Film) on Thursday (February 10). The 25-minute long cinematic short was produced by Partizan in association with SoundCloud and Pogi Studios and was written and directed by award-winning filmmaker C.T. Robert.
Tapping into Saba's Few Good Things album, the film seamlessly weaves together the sounds of his hometown in the West Side of Chicago and key selected tracks as the 27-year-old explores his desire for exterior fulfillment through a reflective lens targeting the humble beginnings he and his loved ones come from.
In a press statement, Saba went into detail about the plot of the film and how it doubles as a life mantra for personal growth.
"The concept of Few Good Things is the realization of self after a search for exterior fulfillment," he said in part. "It is the satisfaction and completeness you gain by simply living a life that is yours. Few is a small number, but few is not lonely. In the face of all adversity, a few good things is recognizing and accepting blessings. Few is to count them, one by one – an empty glass is full of air, an empty bank is full of lessons., and an empty heart is full of memories. Few good things is to grow comfortable with the empty, and despite that, finding your fullness."
In addition to the release of Few Good Things (A Short Film), Saba is preparing to hit the road for the Back Home Tour presented by Pivot Gang featuring Dreamville signee Lute, R&B artist Amindi and U.K. artists Gaidaa and Enny.
The 14-track album boasts features from the likes of Black Thought, G Herbo, Krayzie Bone, 6LACK, Smino, Mereba, Fousheé and Eryn Allen Kane, as well as Saba's Pivot Gang collective and was given a healthy album review rating of 3.9 by HipHopDX.
Watch Saba's Few Good Things (A Short Film) below.