Sada Baby Officially Apologizes & Distances Himself From Old Rape & Homophobic Tweets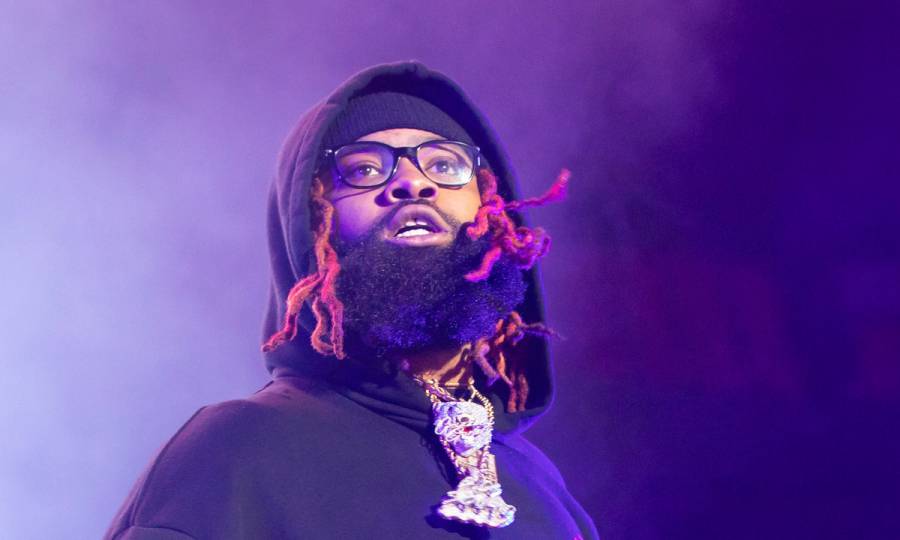 Sada Baby changed his mind about addressing offensive tweets from his past. Despite initially claiming he didn't care about people digging up old homophobic and rape-related Twitter posts, the Detroit-bred rapper apologized and explained his remarks in an Instagram video.
"A couple tweets, old tweets and shit came out from 2011 when a nigga was like 17, 18," he said. "My first initial response to the tweets on my story may give people the idea that I don't sympathize with females that've been raped or raping situations. What y'all gotta know is I'm almost 30 years old and I don't fucking tweet, don't got the password to my Twitter, no none of that."
He continued, "So, them old views is in the same light as a Justin Bieber when he got caught singing, saying [the n-word], all that other shit. I'm not switching the muthafucking blame to nobody else, but that's old shit that you can't judge me on. As far as the homophobic tweets, I got goddamn homosexuals that work at my label, that's personally worked with me. I deal with him twice, two, three times out the month in person, in real life, for a week at a time dealing with my career."
I find it corny when y'all dig up people old tweets but Sada Baby homophobic, a rapist, and colorist? Yeah get him outta here. pic.twitter.com/c54CDva1dY

— Rap Alert (@rapalert2) October 20, 2020
Sada also denied being a colorist, reacting to social media users finding a tweet in which he wrote about hating dark-skinned people.
"My baby brother Chico is blacker than Lil Yachty, so you can't think I'm a colorist," he claimed. "All that shit was just some old shit from when a nigga was young and just wilding out and damn-near being what y'all would define nowadays as a troll or something."
Although Sada appeared to stand by his words when the controversy first emerged, the Asylum Records artist insisted his old tweets don't reflect his current outlook on life and even used his government name to emphasize his point.
"I don't stand on none of them views," he stated. "Them views is not Casada of today. I'm a grown, different, whole type of man and understand that shit like that is not acceptable."
Sada was able to dismiss his tweets by citing his growth, but he couldn't use the same defense for his recent use of a homophobic slur. He had a different explanation for writing the word "faggot" in an Instagram comment responding to a Nicki Minaj fan with Lil Nas X avatar.
"My initial reaction and response to the page on my post when I commented was due to me being who I am as a man and coming from where I come from and not feeling like I'm gonna get pressed by anybody about any situation," he explained. "So, me calling that page what I called that page at the time was not me just looking at his thumbnail and going at that person's style of living or choice of lifestyle."
He added, "It's not what that was about. I'm a hood nigga, we say shit like that. A lot of muthafuckas not sensitive to it, but it's just a different world that I'm in that I gotta get used to."
Sada Baby's old tweets are disgusting and disturbing as hell…. pic.twitter.com/YZBSoiEGQl

— 🍒 (@funsizeaquarius) October 20, 2020
Sada finished the video by reiterating his apology and asking for forgiveness.
"I'm apologizing for my old views or any type of tweets that I said from back in the day and I hope that nobody don't hold no grudges on me," he said. "We just gon' keep it pushing and we gon' just respect each other as such."
Watch Sada's apology below.
View this post on Instagram

This ain't a written statement, this all from the whoop sincerely ????