Sheck Wes Signs With Professional French Basketball Team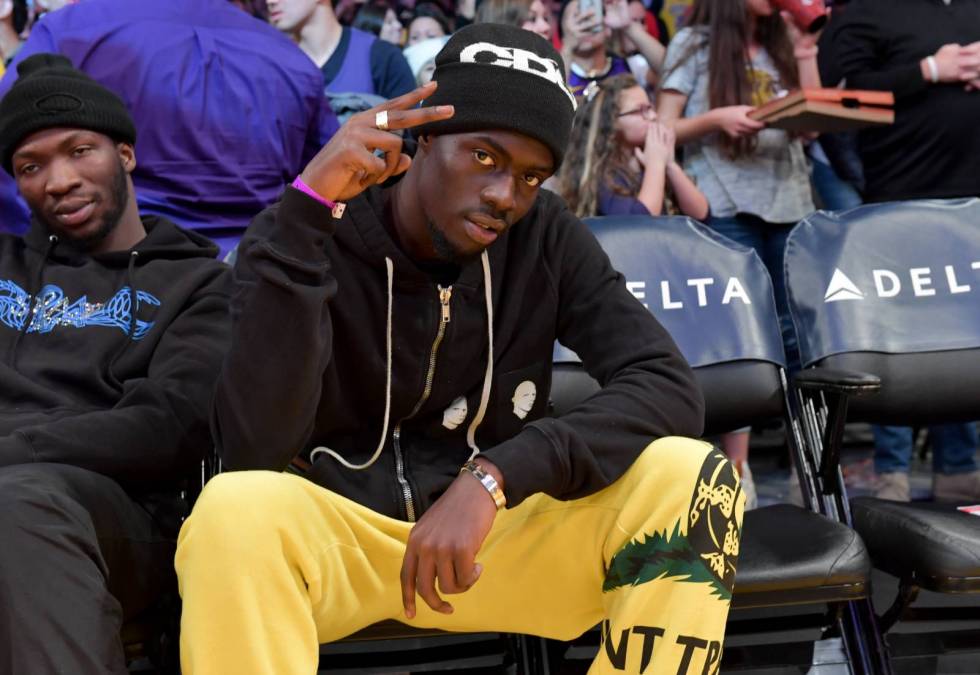 Sheck Wes is keeping his hoop dreams alive. Putting his rapping career on a brief hold, Sheck officially signed a contract to play with Paris Basketball, according to a statement made by the team on Monday (March 1).
Paris Basketball competes in France's Pro B league and Sheck will be joining the team to start playing in May.
"We are glad to announce that @sheckwes signs with #ParisBasketball," the team wrote on their Instagram. "The player from NYC will join the pro team starting May 2021. Further details will be shared in the days to come."
View this post on Instagram
The 22-year-old Harlem native grew up a talented baller on the hardwood and even played on the same team as childhood friend and now Orlando Magic big man Mo Bamba, who he named his 2018 hit record after.
Sheck Wes was forced to make a decision to abandon basketball full-time and pursue music and modeling while in high school. In the past, he's spoken about skipping a crucial playoff game to model in Kanye West's Yeezy Season 3 campaign at Madison Square Garden in February 2016.
WHOA. Sheck Wes just signed with @paris_basket. They play in the LNB Pro B, the second division of basketball in France. pic.twitter.com/DeuJz17hgW

— SLAM (@SLAMonline) March 1, 2021
In November 2020, the Cactus Jack Records signee released "#BEENBALLIN," which finds Sheck on a journey in the visual to getting drafted by the New York Knicks No. 1 overall in the 2020 NBA Draft. Paris Basketball used the song to soundtrack one of his recent workout videos.
View this post on Instagram