Sleepy Hallow Doesn't Quite Wake Up His Detractors On 'Still Sleep?'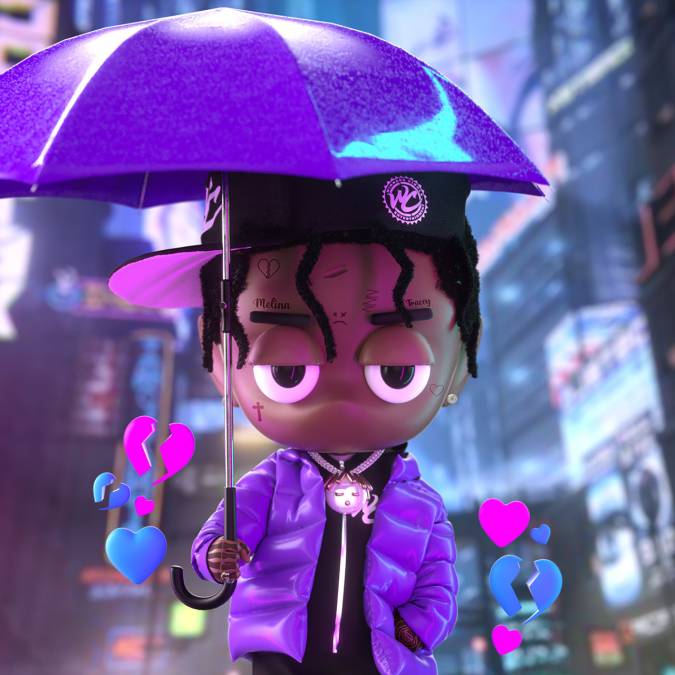 Brooklyn rapper Sleepy Hallow has said in interviews his music is "way more than drill," but casual listeners would be forgiven for not realizing it.
Sleepy's star began to rise in late 2019, with the release of his debut mixtape Don't Sleep coming close on the heels of commercial successes by New York contemporaries Pop Smoke and Fivio Foreign.
Since then, the HipHopDX Rising Star has put out plenty of hard-hitting music in the current regional tradition, rapping about all the usual subjects (big guns, strong drugs, beautiful women) over distorted bass and minor key melodies.
After two mixtapes, Sleepy's debut album comes complete with obvious radio plays for new listeners and well-executed retreads of previous hits for long-time listeners. Yet even at a scant 34 minutes, there are plenty of songs that feel phoned in or unfinished. But when the tracks work it allows Sleepy to explore new sounds and flows, building on pockets of his discography that previously felt like aberrations, rather than an integral part of the rapper's artistry.
Still Sleep? is a laid-back album, sprawling out like a group of friends on a picnic blanket breaking down Backwoods blunts in the park. While Sleepy's TikTok-abetted breakout single "Deep End [Freestyle]" had an urgency and gothic intensity that colored much of his last mixtape Sleepy for President, Still Sleep? radiates sunny brightness, like shoulders slick with suntan oil.
As debut albums go, Still Sleep? is loose-limbed and unconcerned with making a major artistic statement, opting instead to let Sleepy and mainstay producer Great John explore sounds beyond Brooklyn drill. There are drill songs, of course: "Chicken" revolves around an unending sample you'll either love or hate, while bonus track "Tip Toe" is an obvious highlight more akin to "Deep End."
The track is built around an unearthly vocal chop (here, a sample of Tiny Tim's "Tip Toe Through the Tulips), and the presence of label head and longtime collaborator Sheff G motivates Sleepy to bring his A-game; his nimble raps make simple lines such as, "Jump in that water get wet up/I like her best friend better/might let her tote my Beretta," stick indelibly in the mind.
There are uptempo tracks too, particularly lead singles "2 Sauce" and "2055," the latter of which will sound perfect blasting out of car speakers and teenager's iPhones this summer. Sleepy's raps can come across as overly simple at times, but their occasional weakness is a fair price to pay for an earworm such as "I just wanna slide/Party's in the sky like it's 2055." Already the soundtrack to more than 67,500 TikToks, a recent remix with Coi Leray makes it unlikely anyone will escape this song any time soon; luckily — it's really smooth.
However, much of the album pushes into the guitar-led territory already well-traveled on his last mixtape. Driven by romantic guitar riffs that wouldn't sound out of place echoing down Venetian canals, "4or Daze," "Murda She Wrote" and "Equal" help Sleepy carve out his own niche of acoustic guitar rap, much like whippet superstar Gunna did on last year's WUNNA. These songs provide a natural foundation for Sleepy's more melodic register, showcasing his versatility.
The most notable of the album's guitar tracks is "Scrub," which flips TLC's "No Scrubs" (this album's real MVP is whoever was behind the scenes clearing samples). But "Scrub" also embodies many of the album's weaknesses. A sublime sample chop and locked-in verses are hobbled by a lackluster hook and an eye roll-inducing moment of "Blame Game"-style audio on the song's outro. These missteps turn a great track into a middling one, barely notable save for a brand-name sample.
Little about Still Sleep? feels as urgent or necessary as the songs on its predecessor. While hearing Sleepy get introspective on "Low Key" near the album's end is a treat, it doesn't quite carry the same emotional heft or specificity as his previous songs in this vein.
When Sleepy croons about overdosing before saying his lover, "Can't tell me that you're loyal or you love, gotta show me/Locked up in pain and you my co-D," it doesn't feel dramatic, simply earnest. But it doesn't touch the plaintive honesty of last year's "Bad Luck," proof he can pull off impactful introspection. Meanwhile, lighter tracks such as "Make You (Snake Proof)" feel like knockoffs of other rappers' songs, while shorter tracks ("Mi No Sabe," "Basketball Dreams") sound like casual demos.
Despite those faults, this album is mostly a fun listen. At its strongest, Still Sleep? has the laid-back, practically ambient quality of Curren$y's Pilot Talk series, though it lacks some of the technical polish. The beats here are uniformly pristine, unyielding vocal samples on "Chicken/Mi No Sabe" aside. And the highs aren't just fun; they feel like meaningful advancements of sounds Sleepy explored on previous mixtapes.
But this won't be the album to change anyone's mind about the young rapper. These songs don't break much new ground — and Sleepy for President remains a better entry point to his discography.
At its best, Still Sleep? sounds effortless; at its worst — like Sleepy Hallow isn't making an effort.
REPEAT ME:
FAN FEEDBACK:
When They Playing The New Sleepy Hallow Album ☔️ in the discord vc : pic.twitter.com/lngnAnDydW

— Kxhzi ™️ (@YoKxhzi) June 2, 2021
Lolll Sleepy Hallow used the No Scrub beat??????? #stillsleep

— CBG (@RealCBG) June 2, 2021
If she listens to sleepy hallow I'll wife her

— Sleepy✞ (@sleepyy83) June 2, 2021