Snoop Dogg Clears Up Blunt Roller's Claim He Smokes Up To 150 Joints A Day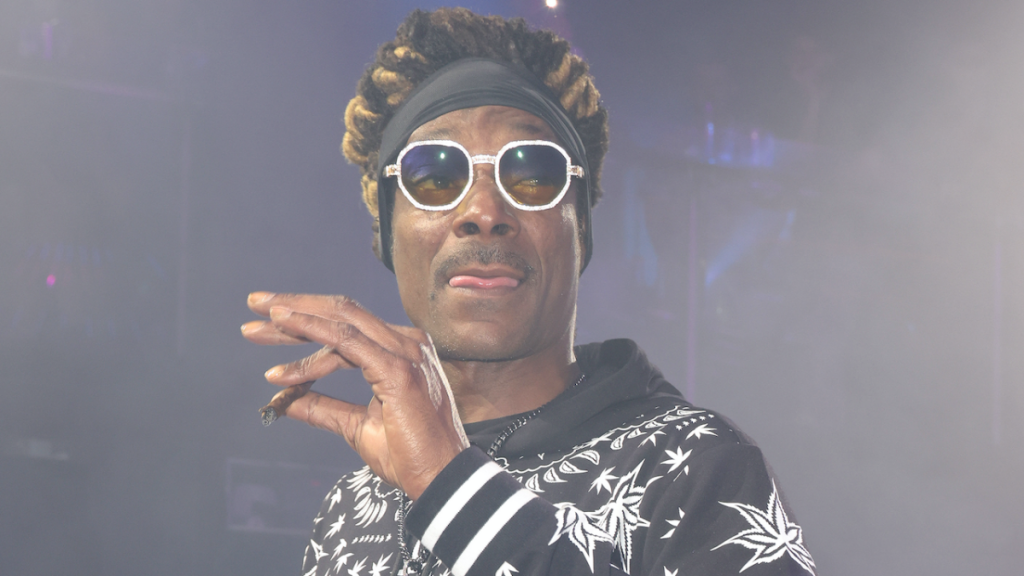 Snoop Dogg has cleared up his personal blunt roller's claim that he smokes up to 150 joints a day.
The West Coast legend and renown weed connoisseur posted a video to Instagram on Sunday (November 6) in which he denied the woman's claim and showed how many blunts he actually smokes in a day.
"Bitch said I smoke 450,000 — bitch, this is all in a day's work. Stop lying," he said while zooming in on 10 roaches on a table in front of him.
"Fuck I'ma smoke all that weed in one day. What am I, a fuckin' machine? Bitch, this is the roaches. See, roaches."
View this post on Instagram
Snoop Dogg further shut down the woman's claim in an Instagram post on Friday (November 4), which featured a screenshot of a tweet that read: "Snoop Dogg smokes roughly 75-150 joints a day. Snoop's official 'Roller' says she's twisted 450,000 blunts since she started working for him in 2016."
In his caption, Snoop wrote: "The bitch is conning u man."
View this post on Instagram
During a recent appearance on The Kyle and Jackie O Show, Snoop's purported blunt roller, Ranagade PerRana, claimed she's rolled over 450,000 joints for Snoop Dogg since getting the job, with the rapper smoking up to 150 joints a day.
"I calculate it at over 450,000," she said. "I do about half a pound a day, which is 75 to 150 joints."
PerRana previously explained she landed the job after winning a blunt rolling competition with one of Snoop's engineers and a cigar expert from South America.
"I had a roll-off with a sound engineer that works with Snoop, that I guess Snoop kind of recommended, and then a Venezuelan cigar roller who rolls big boy stogies at parties," she said on The Review podcast. "And I smoked them, to say the least."
She added: "So from that day forward, I was the premier blunt roller of the planet – blunt roller to the stars now."
Snoop Dogg first revealed he hired a blunt roller during a 2019 interview with Howard Stern, admitting he didn't have enough time to roll up himself. Curiously, however, he referred to his roller as a male.
"The muthafucka rolls them and puts them in the package," he said. "That's his J-O-B, his occupation. On his resumé, it says, 'What do you do?' 'I'm a blunt roller. P-B-R – professional blunt roller."
As for the perks of the job, he said: "That's somewhere between $40,000 and $50,000 a year. Free weed, muthafucking all paid expenses. Everything free I get, he gets. I go get some free clothes, I give him some."
In June, the Twitter account UberFacts tweeted: "Snoop Dogg employs a full-time blunt roller who makes between $40,000 and $50,000 a year." But it turned out their salary had actually increased, with Snoop responding: "Inflation. Their salary went up!!"