Snoop Dogg Corona Extra Beer Bobbleheads Keep Getting Stolen In Philly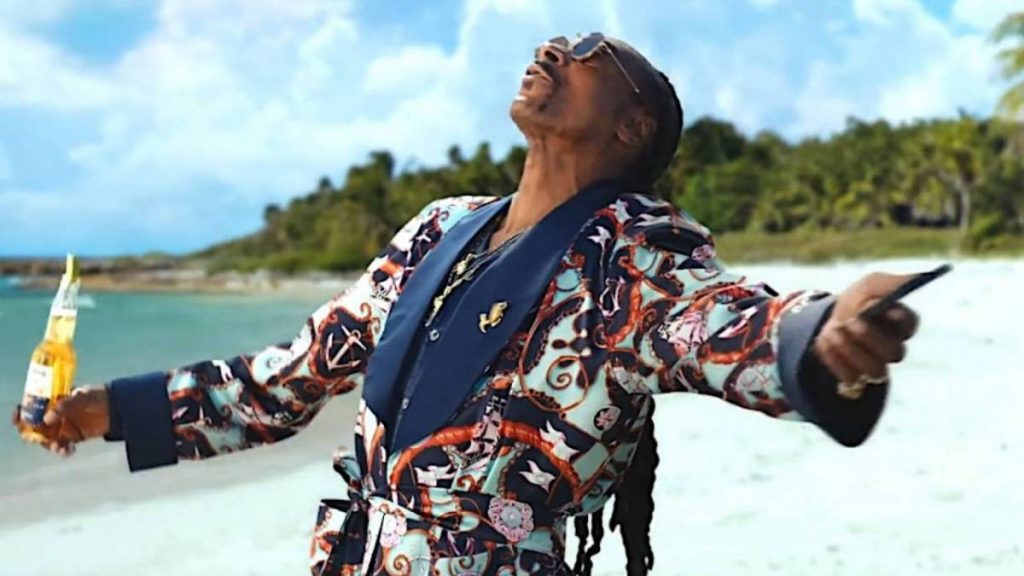 Philadelphia, PA – Snoop Dogg and Corona beer entered an ad partnership last year but it's the limited edition memorabilia fans can't get enough of.
Even if the item happens to be exclusive and completely not for sale.
CBS Philly reports there has been widespread theft of three-foot-tall Snoop Dogg bobbleheads that feature Tha Doggfather sporting a Corona jacket, gold chain and a smile while brandishing a bottle and the peace sign.
According to Chester County Police, a man dressed in a black hat and dudebro flip-flops stole the first Snoop Dogg bobblehead from an ACME market/pharmacy on July 22.
Two incidents followed; one crime saw a red Toyota Corolla-driving man escape like it was nuthin' but a G-thang from a Giant food store 10 miles away from the first robbery.
Another man was recently captured on camera fleeing a Richboro, Northampton Township ACME with the Snoop Dogg bobblehead in his otherwise empty shopping cart.
Dude just grabbed a shopping cart & walked the hell out of an Acme with a huge Snoop Dogg Bobblehead. 😆

Richboro, PA – "The subject removed a 3ft Corona Snoop Dogg @SnoopDogg Bobblehead display."#BucksCounty #SnoopDogg #Corona #PoliceBlotter #BOLO #wtf pic.twitter.com/5IDruYNW5e

— AC (@ACinPhilly) August 25, 2021
Police say the Snoop Dogg bobbleheads have a reported value of $300 but could potentially go for $1,000 more.
Or perhaps for even more money now that there's a viral news report about the ballsy capers.