Snoop Dogg & DJ Drama Unveil 'I Still Got It' Mixtape Cover Art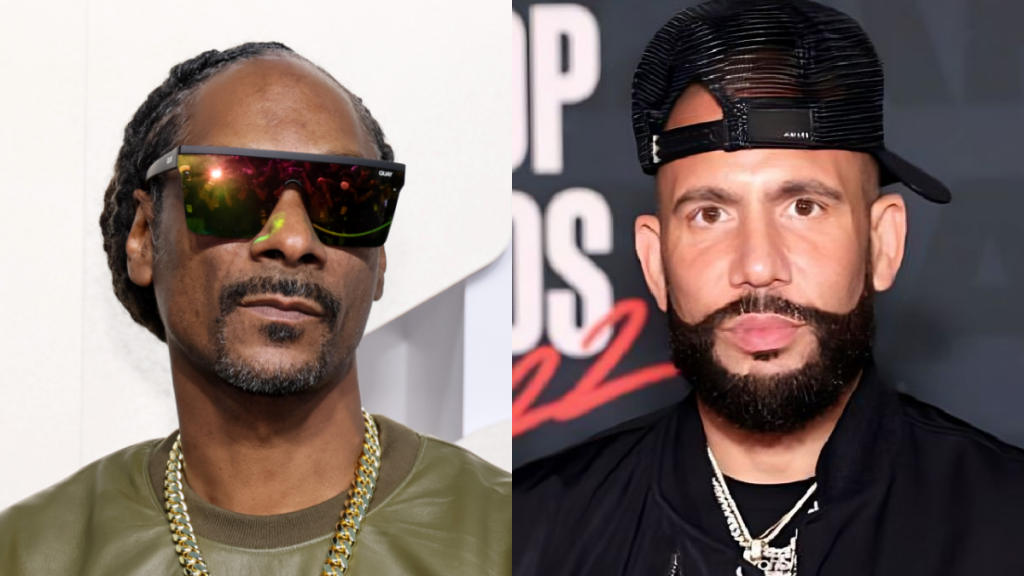 Snoop Dogg is next in line to collaborate with DJ Drama after announcing a new Gangsta Grillz mixtape called I Still Got It.
Tha Doggfather and Drama gave fans their first glimpse of the upcoming project on Monday (October 17) by sharing the project's official cover art on their respective Instagram pages.
The blue film reel-inspired artwork features various photos of Snoop, along with other West Coast imagery such as palm trees and lowriders.
"C. Day music for the fans. I. Still got it. @djdrama @deathrowrecords 10/20/22," Snoop wrote on Instagram, referencing the mixtape's imminent October 20 release.
View this post on Instagram
I Still Got It was first announced in September after Snoop Dogg and DJ Drama hopped on a FaceTime call together and teased fans with a screenshot of their conversation on Instagram.
The mixtape will mark Drama's sixth Gangsta Grillz release this year following the likes of Jim Jones' We Set the Trends, Dreamville's D-Day: A Gangsta Grillz Mixtape and Symba's Results Take Time.
The veteran DJ, who won his first Grammy earlier this year thanks to Tyler, The Creator's Gangsta Grillz-inspired Call Me If You Get Lost, is also gearing up to release Snofall with longtime collaborator Jeezy on Friday (October 21).
As for Snoop Dogg, it will serve as his second Gangsta Grillz entry after dropping The City is in Good Hands back in 2008. The two also worked together on Snoop's That's My Work mixtape series.
I Still Got It isn't the only project the D-O-Double-G is working on. During an appearance on Stephen A. Smith's Know Mercy podcast earlier this month, the West Coast legend revealed he's making a new album with Dr. Dre called Missionary.
The project is due to be finished in November, although it's unclear when it will be released exactly. As for the meaning behind the title, Snoop told Smith: "The first album was Doggystyle," prompting a roar of laughter from the sports personality.