Snoop Dogg Drops Holiday EP 2-Piece 'Funky Christmas'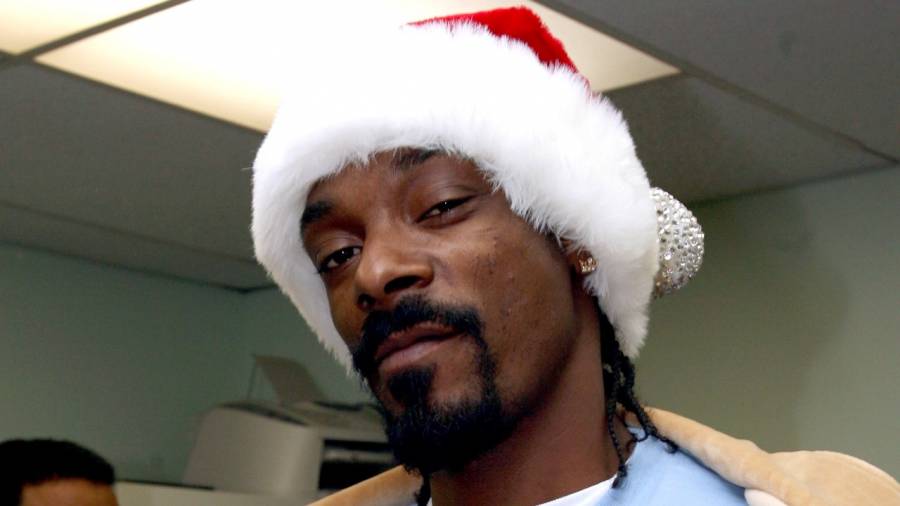 Snoop Dogg is ending a wild 2020 with some holiday cheer. Released on Thursday (December 17), his two-track EP Funky Christmas makes for a funkadelic holiday listen with production from FredWreck and an appearance from October London.
The EP arrives as an appetizer of sorts to Snoop's forthcoming studio album Take It From a G, which is scheduled to arrive later this month. The California native also just formed a supergroup with Ice Cube, Too $hort and E-40 with plans to release new music with them in the near future as well.
"Long story short man, we made a lot of songs," Short said on The Breakfast Club on Monday (December 14). "And it really definite of what it's gonna be but it's gonna be something — it's just a lot of songs. There is no [group] name. We just some OGs; everybody got studios, and facilities and rap beats … it's something like I feel we're doing this for Hip Hop. And we I said that … you could be doing it for the bag. Nobody don't need the bag!"
Outside of his own music, Snoop is fresh off some controversy with Cardi B and Megan The Stallion after suggesting their lyrics were too crass.
"Let's have some, you know, privacy, some intimacy where he wants to find out as opposed to you telling him," he'd said in a now-viral interview with Central Ave. "To me it's like, it's too fashionable when that in secrecy, that should be a woman's…that's like your pride and possession. That's your jewel of the Nile. That's what you should hold onto. That should be a possession that no one gets to know about until they know about it."
After receiving a ton of backlash and being dubbed a hypocrite, he hit Instagram with some clarification and made sure the platinum-selling women know it's all love.
"Stop with the bullshit press," he wrote on Saturday (December 12). "I love Cardi B and Megan. Music period point blank and they know I'm n full support of the female M.C. movement, so stop trying to make me a hater. U.F.D.H.B. Now carry on before u get this L.A.D. That song's 6x platinum. Talk about that."