Snoop Dogg Embraces His Professional Lookalike & The Twitter Frenzy He Caused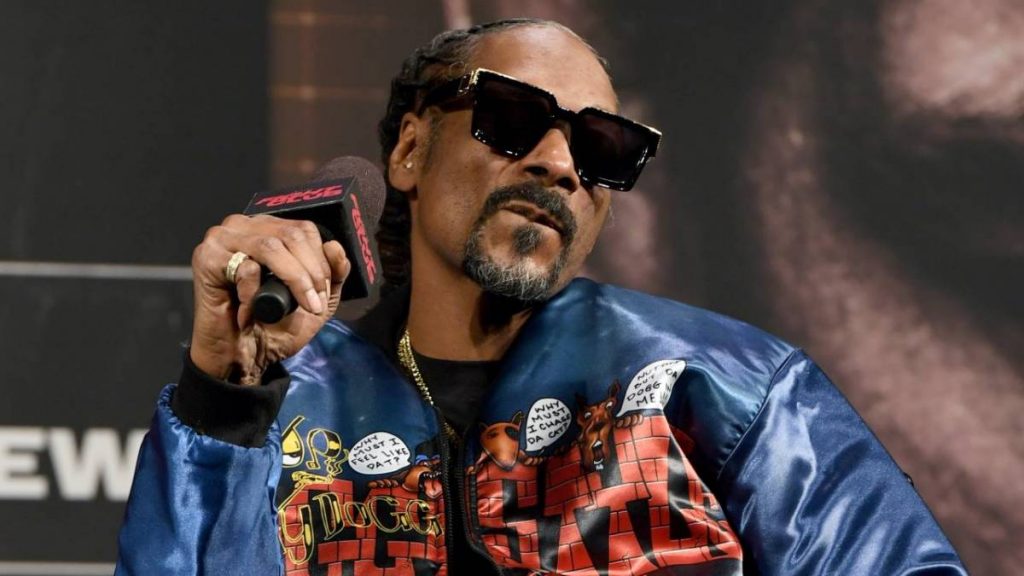 A professional Snoop Dogg lookalike named Eric Finch caused a social media stir earlier this week.
After She Rates Dogs co-host Mat George shared a photo of his mother allegedly meeting Snoop Dogg, he was inundated with dream-crushing comments that pointed out it wasn't, in fact, the D-O-Double-G.
But Snoop, who typically finds humor in most things, has embraced his doppelgänger. On Monday (July 12), he tweeted a photo of himself sitting next to Finch and asked, "Which Dogg? Left or Right..make ur pick!"
Of course, most people in the comments chose the right Snoop, pointing the real thing had more "swag" than his imposter.
Which Dogg? Left or Right…make ur pick! #DoggyVision #Snoopx2 @Complex https://t.co/Vk2Z4veXxA pic.twitter.com/vVU9ARKtQ5

— Snoop Dogg (@SnoopDogg) July 12, 2021
Mat George sounded nearly jealous his mother supposedly got to take a photo with Snoop Dogg. His initial post read, "I've been in LA for a year and haven't seen a single celebrity. My mom comes for a weekend and meets Snoop Dogg."
As comments poured in negating his claim, George pleaded with people to "stop saying it's not Snoop Dogg. My mom's gonna be heartbroken the next time she logs onto Twitter."
Finch has been portraying Snoop Dogg at parties and on television for years now. Originally from the Inland Empire, Finch served roughly 20 years in the U.S. Navy, 14 of those were spent at Camp Pendleton in San Diego.
While Finch admitted the lookalike gig can sometimes get tedious when he's just living his life, he wouldn't want to be doing anything else.
"I'll take whatever comes," he told Culture Trip in 2019. "It's not about the fame and the fortune. It's about something I enjoy doing. It's breathtaking to me. There are no words that can even describe what it feels like to be an entertainer."