Snoop Dogg & Eminem Team Up For Metaverse Performance At 2022 MTV Video Music Awards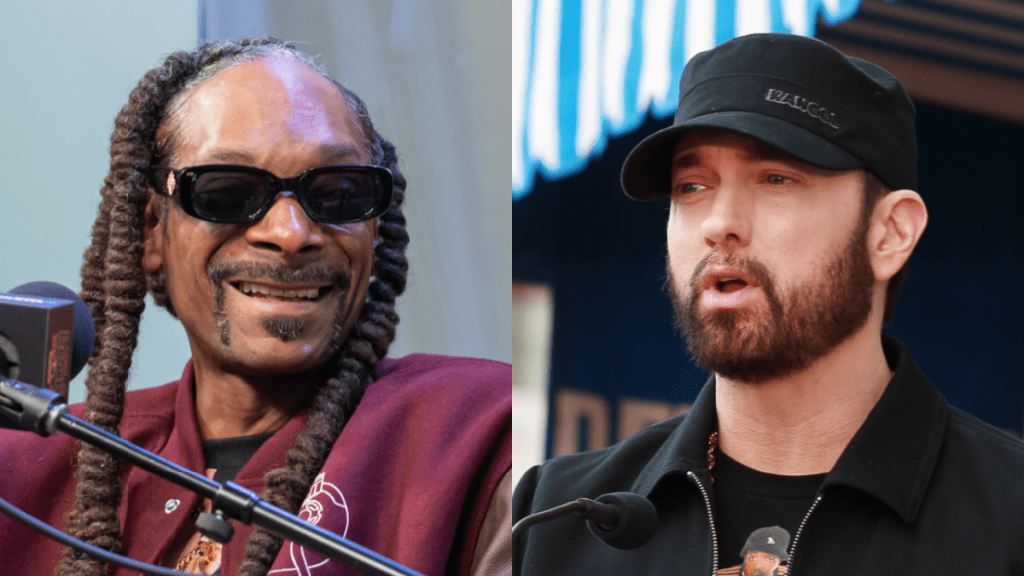 Snoop Dogg and Eminem have been tapped to perform at the 2022 MTV Video Music Awards, and they're planning to take things to the next level.
On Thursday (August 25), the rap legends announced they will take fans to the metaverse with their set, billing it as "a first-of-its-kind performance … inspired by the world of the Otherside metaverse." The popular music channel will team up with Yuga Labs to bring the performance to life.
Get ready for take off… 👀🚀@eminem and @snoopdogg are hitting the #VMA stage with an EPIC performance! 💫 Don't miss it – Sunday at 8p on @MTV!!! pic.twitter.com/EGm1kRorbZ

— Video Music Awards (@vmas) August 25, 2022
According to reports, the new virtual world will be utilizing NFTs and ApeCoin cryptocurrency, with Snoop Dogg and Eminem intending to bring hype to the platform before its official launch. For their performance, the Doggfather and Slim Shady will do a rendition of their current single, "From the D 2 the LBC."
The song is the first collaboration between Eminem and Snoop in more than two decades and has even gotten them a VMA nomination for Best Hip Hop video. Their last joint effort came on the track "Bitch Please II" featuring Dre, Xzibit and Nate Dogg off Eminem's 2000 album, The Marshall Mathers LP.
The performance will also be the first time Snoop and Em will be on the VMA stage together since they did it back in 1999 alongside Dr. Dre.
Slim Shady was last seen at the show when he opened the event in 2010 with a performance of "Not Afraid" and "Love the Way You Lie" with Rihanna. Snoop's last VMA performance came with Diddy in 2005 when they paid tribute to the late Notorious B.I.G.
Outside the award show, Snoop Dogg and Eminem have been busy working by each other's side. They joined forces with Dre, Mary J. Blige, Kendrick Lamar and 50 Cent to perform at the Pepsi Super Bowl LVI Halftime Show and retook the stage together at ApeFest, a festival held in New York City for Bored Ape NFT holders.
The rap duo is also planting themselves deeper into the metaverse with all they've been doing regarding the virtual reality world. The music video and cover art for their latest single reference the metaverse, such as the popular Bored Ape NFTs. It was also reported that Snoop actually convinced Em to join the platform in November 2021.
The 2022 VMAs are set to air live from Prudential Center in Newark, N.J., on Sunday at 8 p.m. et. Nicki Minaj, LL Cool J and Jack Harlow will be hosting the show.