Snoop Dogg: From Gangbangin' To Gucci Model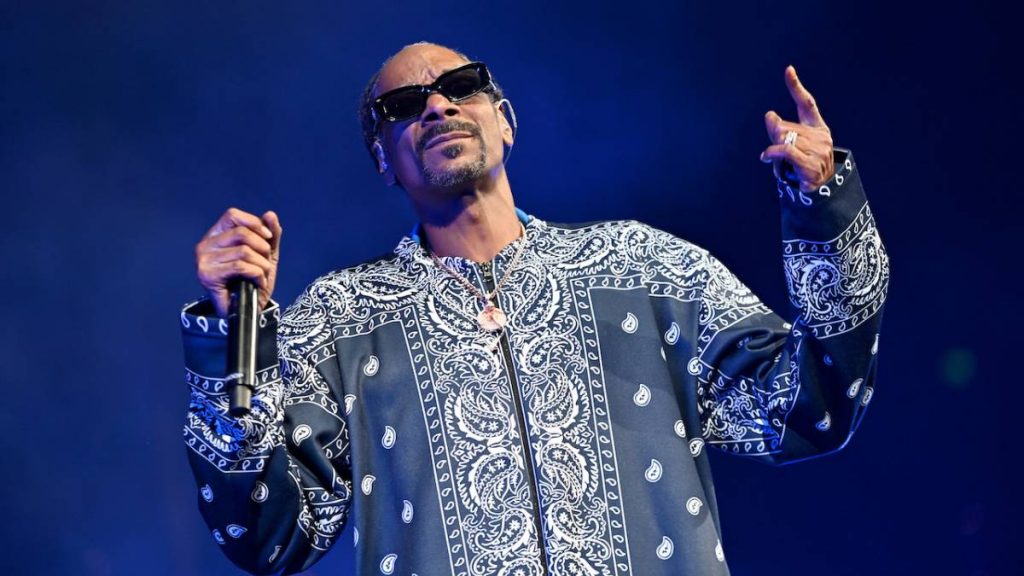 Snoop Dogg was born in Long Beach, California to Beverly Tate and Vernell Vernado, but his father was largely absent from his life growing up. Enticed by the flashiness of street life, he joined a gang as a teenager despite Tate's best efforts to dissuade him from going down that path. Fortunately for Snoop, he had a gift for rapping and started to pursue music instead.
In 1992, Dr. Dre introduced Snoop Dogg to the world on the single "Deep Cover (187)" and the rest is history. Now a bona fide Hip Hop legend, Snoop Dogg has the freedom to explore whatever avenues he sees fit, including performing at the Super Bowl LVI Pepsi Halftime Show and seemingly countless endorsements. From General Insurance and Dunkin' Donuts to Corona and Tostitos, the D-O-Double-G makes that M-O-N-E-Y with all of his various endeavors.
On Monday (February 21), Snoop Dogg unveiled his latest collaboration via Instagram — this time with the luxury fashion brand Gucci. Wearing a shiny green suit, white button-up, black tie, cowboy hat and orange-tinted sunglasses, Snoop is enjoying a slice of birthday cake as he posts up next to a model.
He wrote in the caption, "He don't stop cuz he can't quit @gucci @alessandro_michele #gucciloveparade."
View this post on Instagram
Snoop Dogg just released his 19th studio album, Bacc On Death Row (BODR), on February 11. As the title suggests, Snoop recently realigned himself with his old label, the infamous Death Row Records.  Snoop Dogg acquired the Death Row brand from MNRK Music Group (formerly eOne Music), which is controlled by private equity funds managed by leading global investment firm Blackstone.
"I am thrilled and appreciative of the opportunity to acquire the iconic and culturally significant Death Row Records brand, which has immense untapped future value," Snoop Dogg said in a statement. "It feels good to have ownership of the label I was part of at the beginning of my career and as one of the founding members. This is an extremely meaningful moment for me.
"I would like to personally thank the teams at Blackstone, MNRK and especially David Kestnbaum, who worked collaboratively with me over several months to make this exciting homecoming a reality. I'm looking forward to building the next chapter of Death Row Records."