Snoop Dogg, Ice Cube, Too $hort & E-40 Post Mt. Westmore Graphic On Instagram As Debut Date Approaches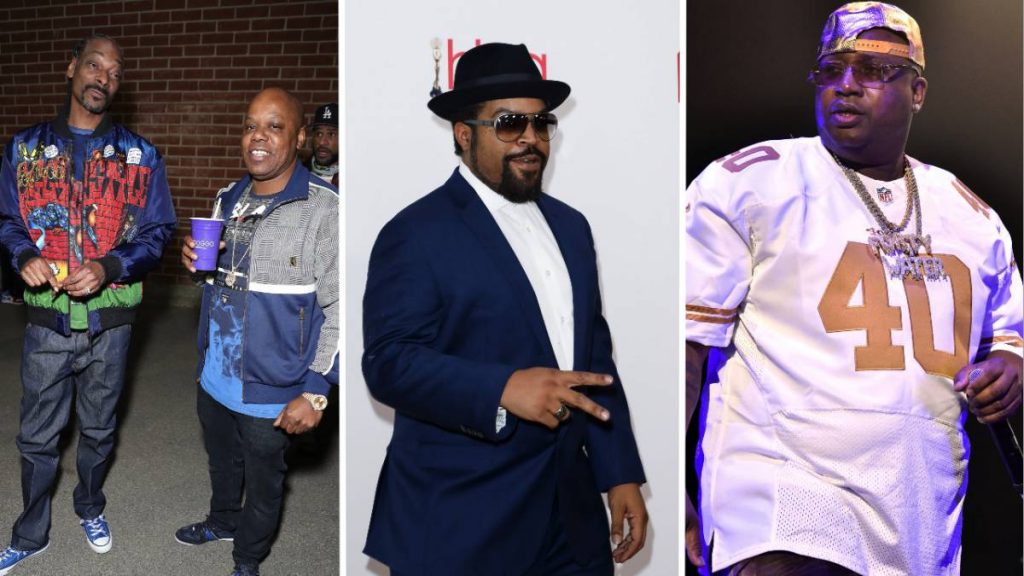 Golden State Warriors – With the upcoming debut performance for the biggest Hip Hop supergroup in history — Mt. Westmore — around the corner, one of its legendary members is building the buzz via his Instagram account. 


On Saturday (March 20), E-40 riled up his 1.8 million IG followers with a Mt. Rushmore-esque image depicting Snoop Dogg, Ice Cube, Too $hort and himself chiseled into a mountaintop. The rap vet quartet is slated to appear on Triller's April 17 fight event on a stacked performance bill that sports the likes of Doja Cat, a very single Saweetie, and Justin Bieber ahead of a Jake Paul fight.


"MW. 2021," Snoop posted along with four goat and microphone emojis. "#MWM," the Oakland rap legend added on his graphic.

 The posts garnered attention from the likes of Warren G, famed comedian Eddie Griffin, and several thousand other fans.
View this post on Instagram
View this post on Instagram
Although no official release date has been announced, fans can rejoice in the strategy of letting the union's star power speak for itself. 

Speaking to HipHopDX in February, Too $hort and E-40 revealed the first musical project will only have one additional feature — but it's a notable one, namely the legendary Dr. Dre.

"[Dr.] Dre is on there, man," $hort confirmed. "He's on there. Snoop got him on there. Dre is on there. That's Snoop's guy. That's Ice Cube's guy. They shot a big movie together. He's on there. Ain't no doubt about it. You don't even got to ask him."

The supergroup's primary focus is simply to make great music and let Too $hort tell it, the sky is the limit. 

"By the time we stop [making music together], we should have a minimum of three albums already recorded," he said later in the interview. 

"All bangers!" E-40 chimed in assuredly.


The countdown begins for the April 17 performance date. 


View this post on Instagram
View this post on Instagram