Snoop Dogg Is The Wild-West Narrator In Ty Dolla $ign & Post Malone's 'Spicy' Video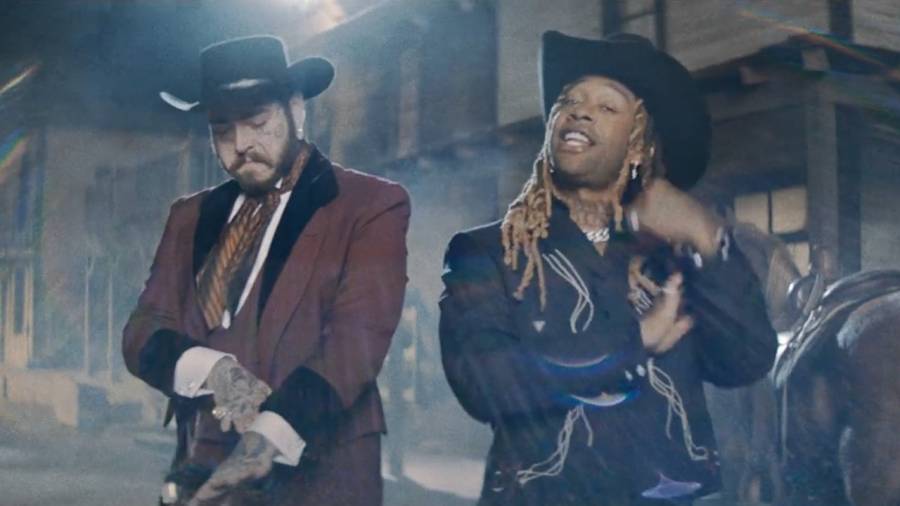 Los Angeles, CA – Snoop Dogg is showing off his cinematic narration skills in Ty Dolla $ign's John Wayne Western-style video for "Spicy" featuring Post Malone.
Though he doesn't appear on camera, The Doggystyle architect lends his vocals throughout the James Larese-directed video, setting to tone for the futuristic, action-filled dystopian plot focused on Dolla $ign's quest to rescue his damsel in distress. Post Malone eventually fulfills his cameo and crosses paths with the Featuring Ty Dolla $ign vocalist for a brief bar fight scene.
The singer thanked Uncle Snoop in a brief post on Instagram Tuesday (November 25).
View this post on Instagram
Snoop and Dolla $ign have a strong connection and the Long Beach Hip Hop veteran has praised his artistry on multiple occasions. In fact, in a recent interview with Power 106, the hitmaking singer revealed Snoop believes he is the reincarnation of West Coast legend Nate Dogg.
Watch the full video for "Spicy" above and revisit the stream for Featuring Ty Dolla $ign with guest appearances from Anderson .Paak, Kanye West, SZA, Nicki Minaj and more.