Snoop Dogg & Jamie Foxx Hunt Vampires In Netflix's 'Day Shift' Trailer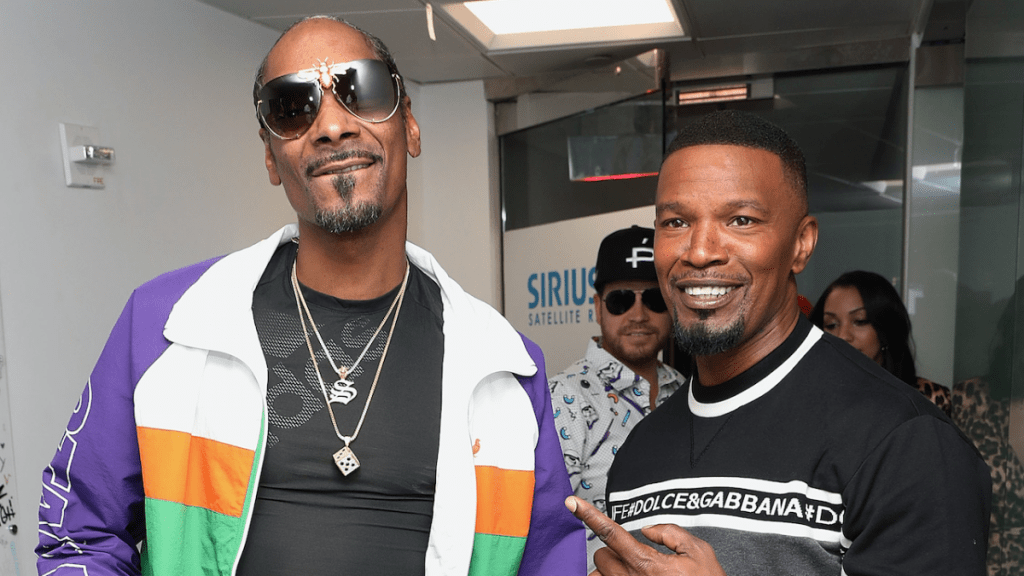 Snoop Dogg and Jamie Foxx star alongside each other in the first look trailer for Netflix's Day Shift movie. Directed by J.J. Perry, the vampire hunter film stars Foxx as a hard-working, blue-collar dad who splits his time between cleaning swimming pools and killing vampires.
"You are not prepared for Day Shift," Foxx says in the clip. "This is gonna be like something you've never seen before. This movie has what I call 'eating popcorn moments.' You know when you're like, 'Oh shit!' In this movie, I'm in the business of chasing vampires and getting money for fangs.
"We're making something that you've never seen before. It's fun, and the stunts that you see are amazing and it's practical. The way J.J. uses all of his stuntwomen and men is brilliant. So I can't wait for people to get a dose of this and find out how to kill vampires."
J.J. Perry previously worked as a stuntman on Quentin Tarantino's Django Unchained, which starred Jamie Foxx. Day Shift is set to be released on August 12, with the cast also including Dave Franco, Meagan Good and Karla Souza.
Snoop Dogg and Jamie Foxx's relationship goes beyond music and acting. During an appearance on The Tonight Show in October, Foxx revealed he once had Snoop intimidate his daughter's boyfriend.
"What happened was my daughter, who didn't know that I had already run a background check on her boyfriend, he comes to the crib and Snoop happens to be there," he explained. "I said, 'Snoop there he is right there. Shake him up.'
"Snoop walked over to my daughter's boyfriend and just said, 'Hey, what's up? What's up, cuz. Hey, look here, you know we her uncles, you know what I'm saying? So act accordingly, homie.'"
Snoop Dogg previously said he'd need an actor on the level of Jamie Foxx to play him in a biopic.
"I don't know who could play me," he said in February 2021. "I think it's gonna have to win me over. When I think of someone playing you, I think of how Jamie Foxx played Ray [Charles]. That was like, spot on. So I would have to find me a Jamie Foxx or somebody that can actually become Snoop Dogg on screen and give me all of that element."