Snoop Dogg Screenshots 'Power Book II: Ghost' Gay Sex Scene To 50 Cent On Instagram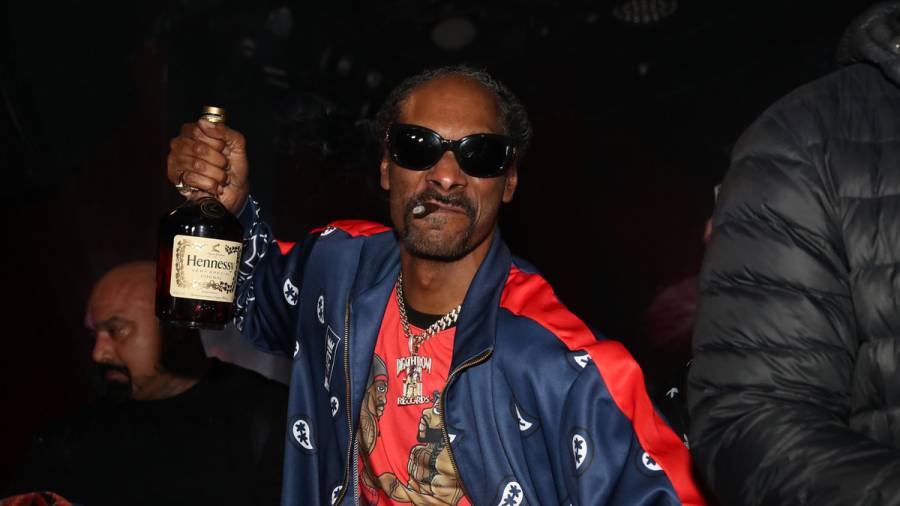 50 Cent evidently found it hilarious Snoop Dogg screenshotted a gay sex scene from Power Book II: Ghost and sent it to him on one of his Instagram Stories. On Monday (September 28), the Power mogul posted Snoop's post, which includes a shirtless Lovell Adams-Gray (who plays Dru Tejada) taking off another man's shirt.
"@snoopdogg must didn't like the last episode he sent me this," he wrote in the caption. "LOL I can hear him now, da fuck you doing to my show nephew!"
View this post on Instagram

😆@snoopdogg must didn't like the last episode he sent me this.LOL I can hear him now👀da fuck you doing to my show nephew! 😆😆#bransoncognac
Snoop did take a second to explain his post, noting he was just surprised.
"thew me for a loop," he wrote in the comment section. "First lil murder now this shit the season is a fucking masterpiece again as usual. Drew [Dru] ya daddy bet not find out."
Whether homosexuality on television truly makes Snoop uncomfortable remains a mystery, but fans of Power are questioning Adams-Gray's sexuality after the scene in question. Power Book II picked up where Season 6 of Power ended, with only a few weeks having passed since the death of James "Ghost" St. Patrick (Omari Hardwick) in the dramatic season finale.
[Spoiler Alert]
In episode 4 of Power Book II titled "The Prince," Dru is instructed by Monet (Mary J. Blige) to tail Tariq St. Patrick (Michael Rainey Jr.) at school in an effort to uncover more information about his secretive business dealings.
Dru winds up following Tariq to art class but soon loses focus when he becomes distracted by a flirty male basketball player who also takes the class. The distraction allowed Tariq to leave without Dru even noticing. Dru and his new friend go back to the basketball player's room where they end up kissing — which Snoop apparently found noteworthy enough to alert 50.
Despite Snoop's concern, the Power Book II: Ghost premiere collected almost 7.5 million multi-platform views in its debut week, making it Starz's "most-watched new series in the network's history." As a result, it's already been renewed for a second season.