Snoop Dogg's Daughter Addresses 'Miserable' People Bullying Her Over Famous Father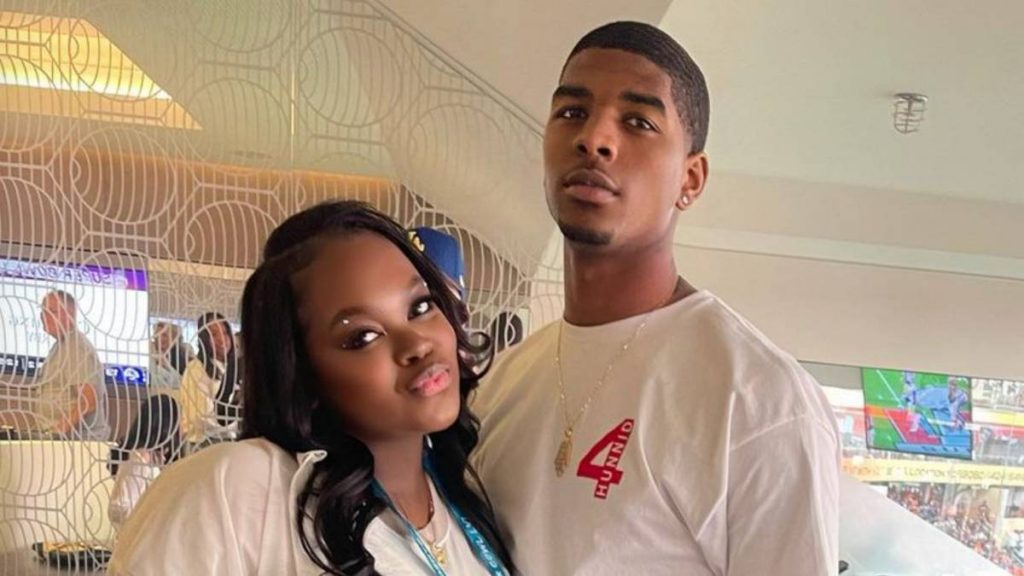 As Snoop Dogg's biological daughter, Cori Broadus has faced a lot of unwanted attention online. In May 2021, Broadus confessed she almost let cyberbullying lead her to suicide, but her family helped her see there was more to life than "material things."
But on Sunday (July 2), Broadus revealed not much has changed since that post. Taking to her Instagram Stories, the 23-year-old artist (who goes by CHOC) was forced to defend allegations her longtime boyfriend was only with her because of her famous father.
"Y'all love saying a n-gga must like me cause my daddy Snoop Dogg," she wrote. "Like why can't he just love me for me? It's deeper than just being his daughter. I'm my own person. I'm more than that & I hate that I feel like I gotta go on here & do all this but I been dealing with this shit since high school. It's frustrating as fuck to have to question if that's the case. I hate it here. Y'all fuckin' suck."
In another slide, Broadus tried to have compassion for all those who attempt to bring her down but admitted she was having a difficult time with it.
"Y'all are so miserable and it's so sad," she added. "It's so had not to let ppl comments get to you cause you know deep down they struggling but I'm still human and words hurt. How do y'all have time to sit on someone page and just talk shit. It never made sense to me. But if they see you in person it's another story. So so hateful I'm praying cause that's a sickness fr."
Broadus has been dating her creative director boyfriend — who goes by Wayne Deuce — for at least three years, and he has no problem expressing how much he loves her on Instagram. On June 22, he penned a birthday tribute for Broadus and talked about how much he loved their life together.
"Happy birthday to my beautiful princess @princessbroadus," he wrote. "I love you sooo much you are my world!!! I don't think y'all understand my love for this girl!! I love waking up to you every day, and you being my best friend, you being my dog baby mama, my business partner, and my soulmate and I wouldn't change nothing it. I love you baby girl we going up tonight SHOT UPP!! Happy Birthday. #jordanyear23."
View this post on Instagram
Shortly after Cori Broadus opened up about her suicide attempt, she expounded on the topic in a follow-up Instagram video.
"People just always talk about me, 'You're fat, you're ugly, you're dark, you're this, you're that.' And I used to cry," she said at the time. "At 13, I was ready to die. Just so sad, crying to my mom like, 'I'm so ugly, why did you have me? Why do I look like this? Why don't I look like my brothers?' It was just so many why why why's."
Last July, Broadus shared a private message she received in her Instagram messages that read, "Tummy tuck and breast reduction hunni you have the money," to which she replied, "Like what y'all b so miserable on here. Like I don't know what I'm suppose to do my shit just big as fuck. Y'all be annoying on here."
Despite the ongoing verbal abuse on the internet, one thing's clear — her boyfriend's love for her appears genuine.