Social Media Calls Out YK Osiris After Seemingly Trying To Force A Kiss On Sukihana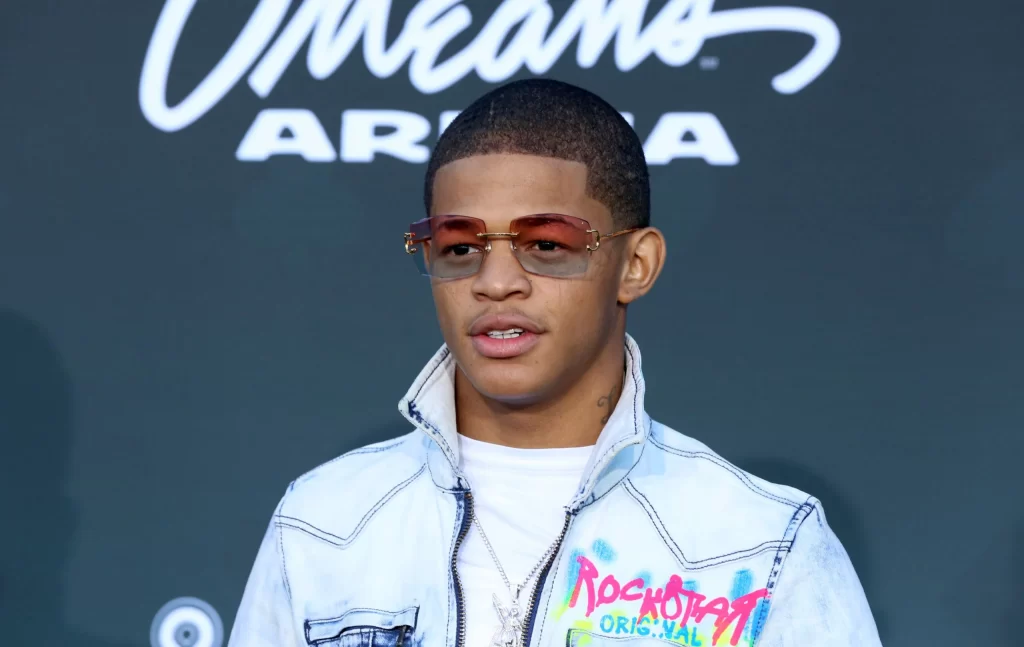 Social media is not too pleased with YK Osiris after a video of him seemingly trying to force a kiss on rapper Sukihana goes viral.
While hosting the Crew League basketball tournament game in Atlanta alongside Lil Duval, Funny Marco, and Buster Sher, Sukihana was met with what seems as extreme uncomfortableness.
YK Osiris walks up to Suki and began massaging her shoulders before leaning in for what seemed to be a tongue kiss. Suki then pushed her head back avoiding the kiss, as YK leans in and attempts at another kiss.
Social media users are calling YK out for sexual assault as it appears that he did not have Suki's consent to physically touch her. One Twitter user noted, "I really don't wanna hear sh*t about "women give mixed signals" I'm autistic meaning I literally STRUGGLE with social communication. I SUCK at picking up body language and hints and social cues and I could tell from the first time she turned away it obvious she didn't wanna be touched. Y'all not bad at reading signs y'all just good at ignore them."
Amber Rose also spoke up in Suki's defense. She expresses via Instagram, "are we really going to sit back and let this happen to Sukihana??? She was sexually assaulted and no one did anything!!! This is the entertainment industry and she is an entertainer!!" In another statement she says, "I'm so sorry you had to go through that @sukihanathegoat my heart breaks for you.."