Soulja Boy Wants Rappers To Stop Lurking On His Instagram Stories: 'Lmao Just DM Me It's Cool'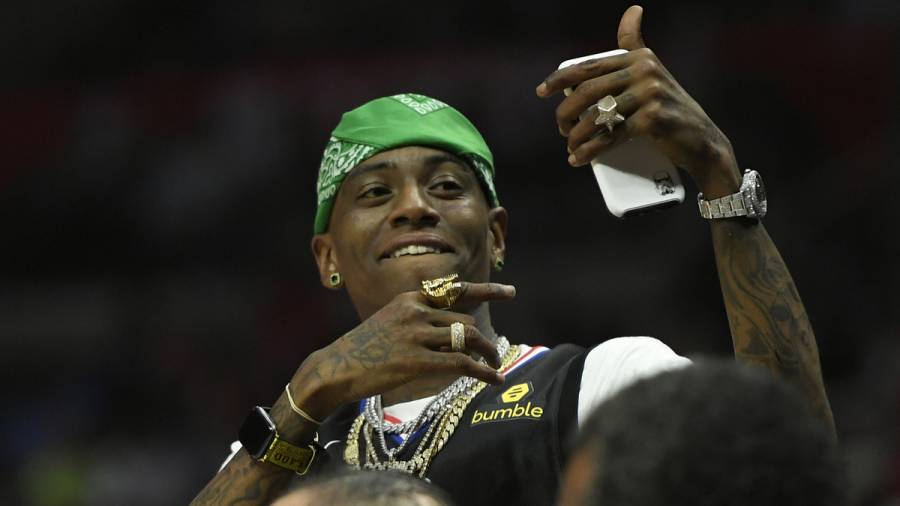 Soulja Boy wants his peers to stop being silent stalkers.
In a tweet on Monday (January 4), Big Draco started the first week of the new year being petty and letting fellow rappers know that he can see them being nosy on his Instagram Stories without speaking.
"You rappers do know I can see all you stalking my IG stories right?" he wrote. "Lmao just dm me it's cool. We can do a song or some I'm not trippin."
View this post on Instagram
Soulja's been talking his talk as of late and recently caught a hoarse voice adamantly listing his accomplishments after being called out by Drakeo The Ruler for trying to use the name "Big Draco" and allegedly needing protection in jail. He didn't address Drakeo specifically, however.
Prior to that, he'd laid claim to changing the business' entire landscape.
"I really changed the whole music industry," he tweeted in October. "That's crazy."
Trippie Redd isn't here for Soulja's antics though, and called him out just before Christmas.
"Bro it's life, shut the fuck up!" Trippie said on Instagram. "Do it again! Tell that nigga do it again, man! Nigga be ranting and talking all this crazy shit on the internet. Do it again! Can you go platinum for engineering and producing songs again? Nigga be prolonging the situation. Bro, it's 30 plus years later — I'm Big Soulja! It's 30 plus years later my nigga, wrap it up! Clean it up. When's the last time you went platinum this year? Last year? The year before that? The year before that?"
No word on whether Trippie is in Big Draco's IG Stories.