Steve Aoki Shares Story Behind Unreleased Kanye West, Drake, Eminem + Lil Wayne Collab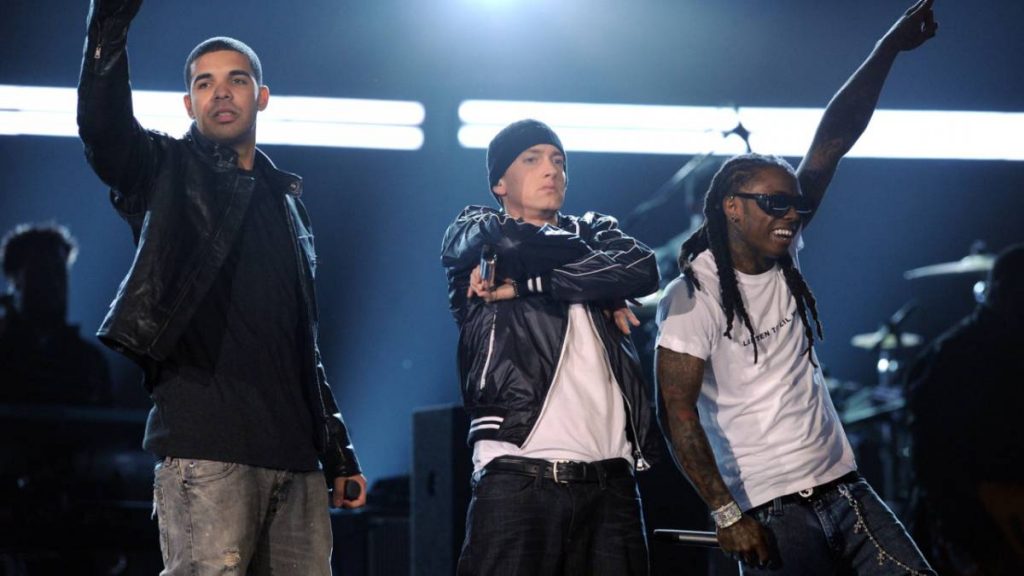 JAY-Z once labeled Drake's "Forever" collaboration with Kanye West, Eminem and Lil Wayne as the best posse cut of the 2000s. Although the four Hip Hop deities haven't reunited on a record since, Steve Aoki also crafted a remix of "Forever" that never received an official release.
During a recent interview with Graham Bensinger, the EDM DJ explained the backstory behind his "Forever" remix and explained why the track never got the green light. Aoki began by retelling the story of how Kanye West reached out to him about a collaboration and proceeded to rap for him over the phone.
"So I'm in the car [in England] with my late manager who passed away last year, and Kanye's calling me," he recalled. "He's like, 'Yo, I have this idea down. You want to hear it?' I'm like, 'Yes, of course!'
"So he starts rapping a capella over the phone … I'm listening, I'm just like, 'Oh my God, this is so fucking cool.' I remember his lyrics, because how could you not? You're so engaged in that moment."
Fast-forward to 2009, Steve Aoki bumps into Drake in Miami and ends up exchanging contact info with his team, who wants him to work on the remix to what we now know as "Forever."
"I was walking through SLS and Drake pulls up next to me," Aoki said. "I look up and I'm like, 'Oh shit, Drake! What's up?' So we start talking and I'm like, 'Yo, I'd love to do music with you, man. Remix, whatever you need.' He's like, 'Talk to my guy.' So I talk to his guy and he's like, 'Hey, we have this record coming out. Why don't you try remixing it?'
"He sent me the stems and I'm listening like, 'Holy shit! It's Drake. It's Eminem. It's Lil Wayne. And it's Kanye West.' You have the biggest rappers, like, probably ever, all on one track. I can remix the biggest voices of my career. I listen to Kanye's verse and I'm like, 'That's the same one he was singing me in the car!'"
Just finished my remix for drake "forever" w/ kanye lil wayne emimem!!! Heading to dim mak jammy jam!

— Steve Aoki (@steveaoki) November 11, 2009
However, Steve Aoki admitted the reason his remix was never officially released was because it simply wasn't up to par. The ill-fated dance-themed version would end up leaking in 2009, though.
"Eventually I finished it and I sent it back," he said. "It never actually ever came out because it just wasn't that good, sad to say. But that's life … If they gave me the opportunity now, it'd be a different story."
Produced by Boi-1da, "Forever" scorched its way to No. 8 on the Billboard Hot 100 as it landed on LeBron James' More Than a Game documentary soundtrack and served as a knighting of sorts for Drake into Hip Hop's elite. Listen to the original below.