Stevie J Calls Faith Evans His 'Best Friend' As Beach Video Suggests Divorce Is Off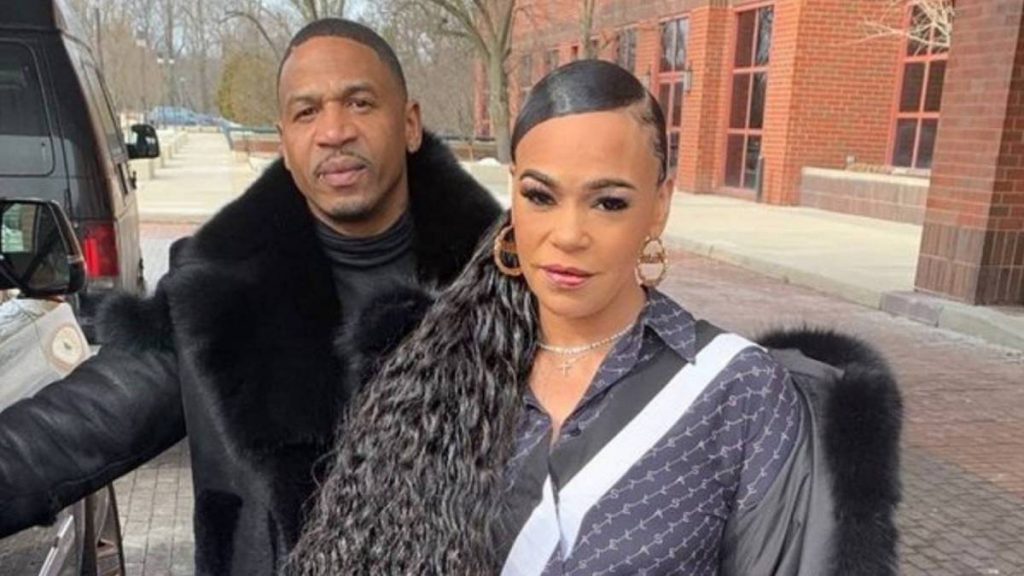 Stevie J and Faith Evans's marriage has been rocky at best. The couple, who eloped in 2018, were headed for divorce last November after the veteran producer accused his spouse of cheating. Public fights and messy social media exchanges followed, but the two always popped back up together.
Speaking to HipHopDX in March, Stevie J addressed their relationship status and confirmed they were still married.
"We're good," he said at the time. "She's still Mrs. Jordan. We're cooling. We're handling some things and we're keeping it out of the media, do you know what I'm saying? That's my best friend. Why wouldn't it work out? We go back 28 years or something like that. She know you from A to Z. She know everything about me, I know everything about her. So when it's like that, it's bound to work out."
On Sunday (July 4), Stevie posted a pair of videos to his Instagram Stories showing Evans at the beach and chilling at what looks like a hotel. Although Evans' face doesn't scream, "I'm having so much fun," the posts do appear to suggest the divorce is off.
View this post on Instagram
Two months ago, Stevie J penned a heartfelt Instagram post to Evans for Mother's Day, apologizing for how he treated her.
"Faith Rene Jordan I've hurt you, disrespected you and humiliated you in front of the world," he said. "From this day forward I promise to listen to your feelings and be more delicate with your heart. I also promise to build you up even more & to communicate daily with you, respect you and love on you until you're as happy as you were when we got married.
"I've learned my lesson and I NEVER want to live without you because God knows I'm a better man with you and I'm asking you to find it in your heart to forgive me and allow me to rebuild our trust. Happy Mothers Day x I love you."
View this post on Instagram
Stevie J told DX he thought his fractured relationships were a result of his biological mother abandoning him while he was young and being raised by a single father.
"Can't get a hug from mom and all that," he said from Diddy's Star Island studio. "I guess it's all relative. To me, I didn't see my father with a whole bunch of women. I probably seen him when I was growing up with like four women. It wasn't like he was some playboy or something.
"But me growing without my mother… there's just no excuse or anything. It's just how I am. It made me who I am. I just didn't care about the emotions of a woman."