Sukihana Accepts Apology From YK Osiris, 50 Cent Responds To Nick Cannon's Fat Jokes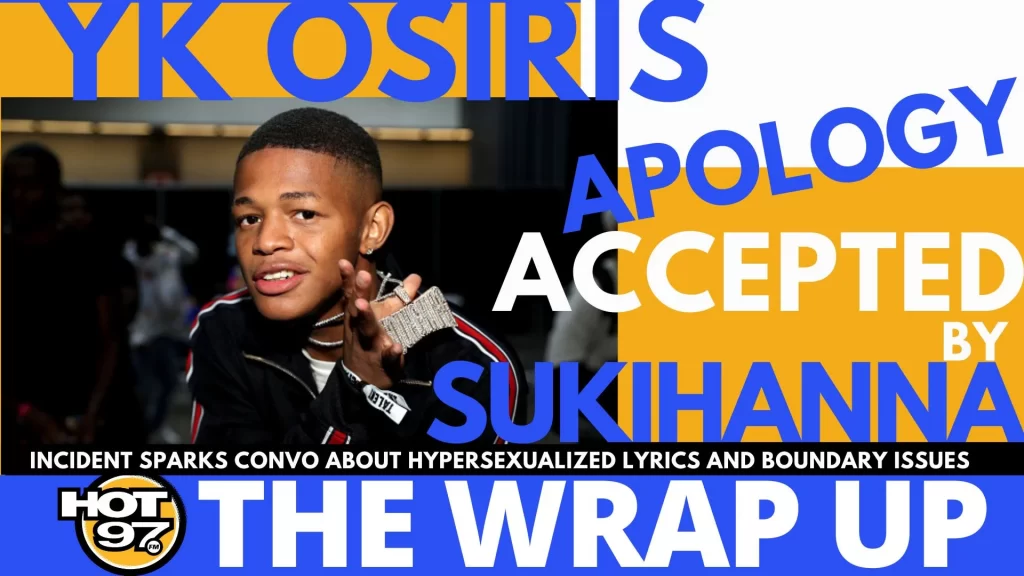 The Wrap Up with L'Orèal Luchi, keeping you informed on everything that happened in hip hop culture this week:
Cam'Ron x Kim Kardashian:
Cam'Ron addressed Kim Kardashian trolling her sister, Kendall Jenner, and her dating history. The Dipset rapper brought up Kim's infamous sex tape and the men she's dated in the past.
Boosie: 
Boosie got locked up by federal agents after getting gun charges dismissed in a separate case. It's not clear what led to the arrest, but Boosie shared an interesting message on Twitter. 
YK Osiris x Sukihanna:
YK Osiris ignited a debate about consent after he forcefully kissed Sukihanna. Since the incident, he's apologized publicly and privately, and she accepted it. 
Nick Cannon x 50 Cent x Vivica Fox:
Nick Cannon called 50 Cent "fat" on his podcast. Nick was reacting to Vivica saying she'd still date Fif. 50 Cent and Vivica both responded (in separate posts) online. 
Tory Lanez:
Tory Lanez's sentencing was delayed after the judge approved his defense team's motion for a continuance. Tory's attorneys have until August 1 to submit a sentencing recommendation. Prosecutors want Tory to stay in the slammer for 13 years. His new sentencing date is August 7.