Summer Jam 2023 – Live Updates!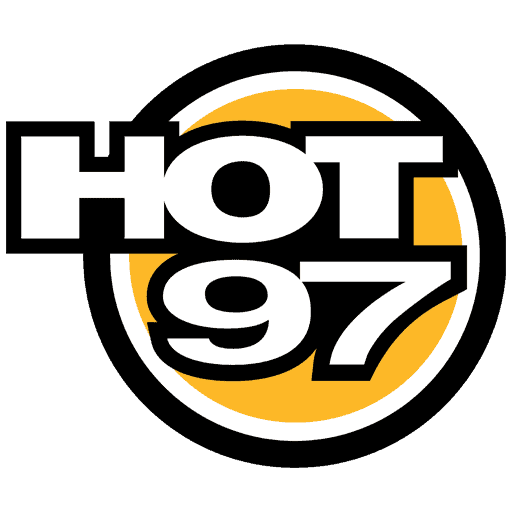 Written by: Vanesta CeToute
The day has finally arrived for everyone's favorite concert of the year. Summer Jam 2023 is here and after nearly a decade, back in New York! For the next few hours, the UBS arena will be packed with both fans and some of the hottest artists in hip-hop. This year's lineup includes Ice Spice, Coi Leray, GloRilla, Lola Brooke, French Montana, Fivio Foreign, and Lil Tjay. In addition, to help celebrate 50 years of hip-hop we've got The LOX and Cardi B. Festival Village starts at 2:30 pm, so sit tight as we keep you updated on all that goes down throughout the day!
2:30pm The doors to Festival Village have officially opened!
2:30pm Singing and getting the crowd excited, Silvia Reign opens up the Festival stage.
2:49pm The "Blue-Haired Queen" Connie Diiamond hits the stage performing her hit "Pose."
3:00pm Keeping the energy going Connie Diiamond transitions to "Run it Up" followed by "Move."
3:03pm #OperationGetKyahBabytoSummerJam worked! Kyah Baby is here and on stage killing it!
3:10pm Conan pulls up on the stage and performs his song "Snapchat" feat. Ganja Killz.
3:17pm DJ Mike Medium is keeping the crowd lit!
3:37pm Legendary Rella keeps things gangsta while performing "Gangsta Barbie."
3:43pm New York's own Kenzo B hits the stage and has the crowd singing along to "I'm Doing Me" and "Area Codes" Remix.
4:00pm DJ Triple Threat's on set bringing all the vibes.
4:07pm Philly in the building! 2Rare's on killing it to his hit song "Q-pid." *rocks hips*
4:10pm NLE Choppa joins 2Rare on stage. The two are performing "Do it Again."
4:21pm Scar Lip graces the stage performing New York's current anthem "This is New York" with Funk Flex beside her vibing along.
4:24pm Lisa Evers & the Fox 5 team are backstage interviewing artists and getting the scoop.
4:40pm Spinning songs he's produced DJ Sliink is rocking the place as the Festival Stage crowd fills up. Up next Sha EK!
4:49pm French Montana steps on stage marking his arrival and the crowd goes crazyyy!
4:52pm Performing "Shot in the Party" and "New Opps" Sha EK is in the building!
5:04pm Keeping the party going Sha EK performs "Box/Bluff."
5:30pm Jersey's own Bandmanrill hits the stage.
5:48pm Ending the Festival Village stage with a bang, Pheelz brings a bit of Afro beats to the crowd performing his hit track "Finesse."
7:00pm The stadium is officially open! Up first, NLE Choppa hits the stage performing "Walk Em Down."
7:02pm NLE Choppa says, "Thank you, Summer Jam for having me" as he flows right into his next song "Shotta Flow".
7:07pm Rosenberg, Laura Stylez, and Ebro introduce the one and only Lola Brooke!
7:09pm Bringing her Brooklyn heat to the stage, Lola Brooke starts her performance with "Here I Come".
7:10pm Spotted in the pit cheering Lola on we see Teyana Taylor and Joe Budden!
7:12pm Lola BRINGS OUT Kali to perform "Bad B-ches" remix!
7:13pm "Im in my bag, I'm in my Telfy" It's Maiya the Don! Maiya gives us a quick two-step to her hit song "Telfy"
7:17pm: Getting everyone out of their seats, Lola Brooke ends her set with "Don't Play With it" and brings out Billy B!
7:25pm DJ Wallah is getting the audience right, playing all the right Summer party anthems.
7:40pm On stage we have Ebro and Nessa Nitty checking in with the audience.
7:42pm Ebro and Nessa introduce the third act of the night, Coi Leray!
7:44pm Coi Leray opens up her performance with her hit track "No More Parties."
7:46pm The crowd goes crazy as Coi Leray rocks her hips and transitions from "TWINNEM" to "Big Purr" while also saying "Free Pooh Sheisty."
7:53pm Combining the old heat with the new, Coi dances to both her song "Players" and Busta Rhymes' "Put Your Hands Where My Eyes Can See."
7:57pm DJ ENUFF has the audience up and swagg surfin.
8:00pm DJ Drewski and DJ Camilo announce Fivio Foreign!
8:05pm Fivio Foreign hits the stage and performs "City of Gods" with the help of the crowd.
8:07pm Fivio performs his hit track "Wetty" aye!
8:12pm Queen Naija graces the stage! Fivio brings her out to perform their hit "What's my Name!"
8:14pm Fivio brings out Sleepy Hallow and they perform 2055! Sleepy Hallow also performs his "Deep End" Freestyle.
8:18pm Fivio is FULL of surprises he brings out Lil Tjay for "Zoo York!"
8:23pm Ending his performance on a lit note, Fivio closes out his set with "Big Drip."
8:25pm Funk Flex tells the whole stadium to keep their phone lights on as he keeps the energy on ten!
8:58pm Nessa Nitty returns back to the stage with DJ ENUFF and DJ Camilo to announce Ice Spice.
8:59pm Opening her set with "Princess Diana", Ice Spice steps on stage bringing all the HEAT!
9:02pm Lil Tjay hits the stage once again, this time with Ice Spice to perform "Gangsta Boo."