Swae Lee Reveals Misplaced Hard Drive Is Coming Back After Deal With Its Finder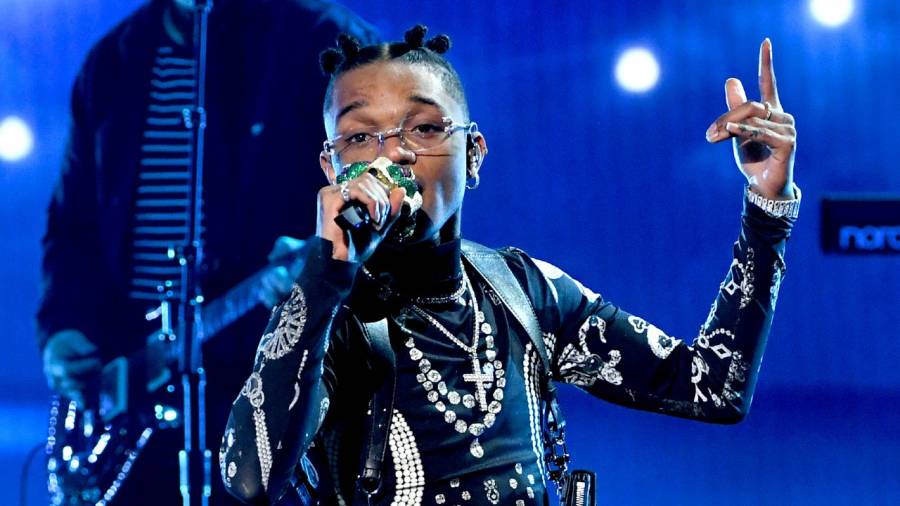 It looks like Swae Lee gave into the demands of the anonymous fan who got his hands on the Rae Sremmurd artist's lost hard drive – or at the very least, some sort of deal was worked out.
The 27-year-old went live with GQ for an interview on Wednesday (December 23), and revealed the prized possession is on its way back to him, following a $20,000 plea for its return and an interesting Instagram Live conversation with the person who found it.
"[It's] on its way back," Swae revealed. "It's like a movie, bro. … But I'm not really stressing. I've dealt with worse shit than this."
Swae apparently left his bag in the airport after landing at Los Angeles' LAX on December 14, and quickly offered 20 racks for its safe return because "all my songs are on there." Shortly after the plea, the person who found the bag created an Instagram account with the handle @swaeleeharddrive, and went live with Swae while using a distorted voice and a mask.
After proving he truly was in possession of the items, the self-proclaimed "huge fan" promised to return them – but only in exchange for $150,000, a verse from Drake or a verse from Swae himself.
If a random artist pops up with a Swae Lee feature in the near future, we'll know which option he took.
Watch his full conversation with GQ below.
View this post on Instagram