Swae Lee's Down For A Rae Sremmurd Vs. Migos Verzuz — If The Check Is 'Nice'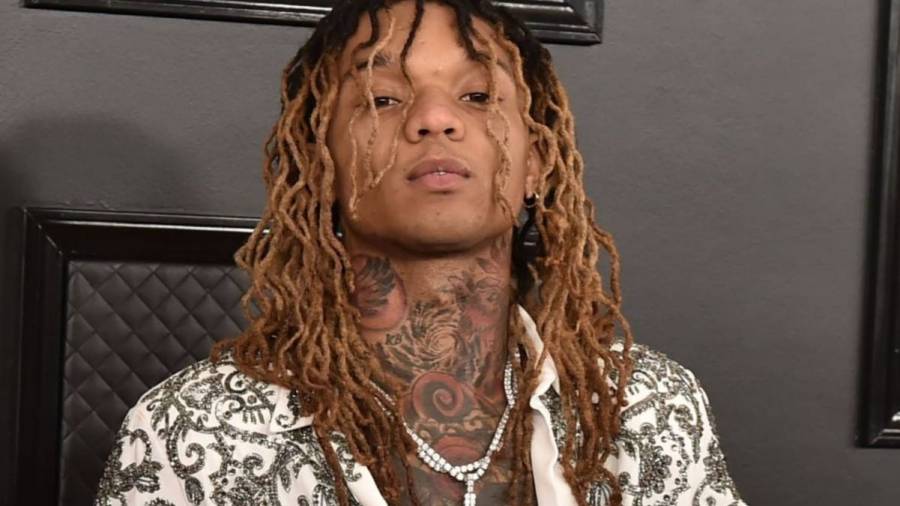 Rae Sremmurd rapper Swae Lee recently sat down for an interview with Power 106 Los Angeles where he was asked if he'd be down to do a Verzuz battle with Migos. Lee confidently stated he thought he and his brother Slim Jxmmi would give Offset, Quavo and Takeoff a run for their money — as long as the money was right.
"All I'm gonna say is we got a nice catalog," he said. "It's gonna be hard. We got some classics. I got some classics. SremmLife got some classics. You know what I'm sayin'? The numbers don't lie. That would be good because they got some hits; we got some hits. That'd be fun … They'd have to cut us all a nice little [check]. That's gonna be action-packed. You know we gonna turn up."
View this post on Instagram

#DailyDose: #SwaeLee says a #RaeSremmurd & #Migos #Verzuz battle would put up ALL the classics! 🔥💯👏🏽 • @SwaeLee @Immelissarios @TeddyMora_ @DjCarisma • [WATCH] LINK IN BIO
Rae Sremmurd have released three studio albums, culminating with the triple LP SR3MM in 2018. The project landed at No. 6 on the Billboard 200 upon its release, selling 56,995 total album equivalent units in its first week.
Migos also have three studio albums under their belt — the chart-topping Culture II arrived in January 2018 and the third installment in the series is expected to arrive this fall. The three Migos members also have solo efforts to pull from as well.
The Verzuz platform has exploded in recent months. Founded by Timbaland and Swizz Beatz as a way to combat the quarantine blues, the Instagram Live events have hosted artists such as RZA and DJ Premier, Teddy Riley and Babyface, Snoop Dogg and DMX and Monica and Brandy.
Following the success of Verzuz, Apple Music stepped up in July to take it to the next level. Episodes are simulcast live on Apple Music and Beats 1 simultaneously as the Verzuz Instagram Live channel. They're also exclusively available via Apple Music on-demand following the live stream.
But it's been almost a month since the last Verzuz battle. On September 13, soul legends Patti LaBelle and Gladys Knight went head-to-head, pulling from roughly 60 years of music. No new battles have been announced (yet).