Swizz Beatz & Timbaland Promise Verzuz Return After Settling $28M Triller Lawsuit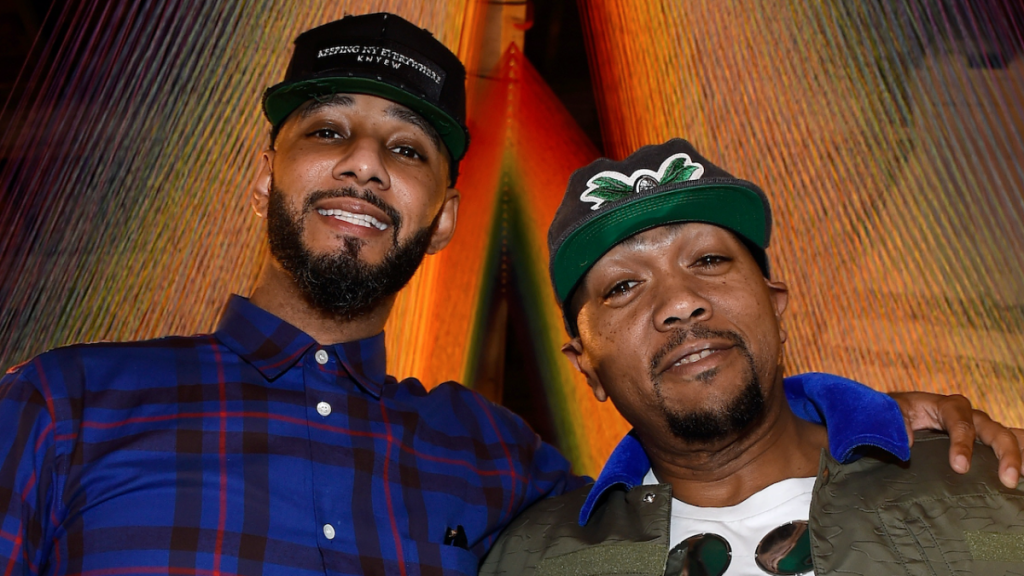 Swizz Beatz and Timbaland have reportedly settled their $28 million lawsuit with Triller.
According to Rolling Stone, the producers settled the eight-figure suit on Thursday (September 22) following allegations that the video service missed payments.
Triller bought Verzuz for an undisclosed fee in 2021, but the company stated it had already paid "over $50 million in cash and stock" after Swizz and Timbo filed their lawsuit in August. As part of the settlement, the Verzuz founders are getting an increased ownership stake.
"Verzuz has always been a platform that is by the artists, for the artists and with the people," Swizz Beatz and Timbaland said in a joint statement. "We're glad to come to an amicable agreement with Triller and continue giving fans the music and community that they've come to know and love from the brand."
Swizz added: "Was I ready to go to war? Yes. Am I used to it? I'm from the South Bronx. But I had to take my emotions out of it. There were too many creatives for me to lock this whole thing in the lawyers' box."
He also assured they'll return with Verzuz "harder than we ever went," while celebrating the settlement on Instagram by posting a video of The LOX's Verzuz battle with the caption, "I'm on this energy today !!!!!!!!!!!!!"
View this post on Instagram
Triller's executive chairman and co-founder Bobby Sarnevesht also issued a statement, stating its relationship with Verzuz was strong again.
"Verzuz and Triller will always be a safe place and outlet for creators and their art," he said. "Nothing will change that. Creators started this and will continue building it. This is a victorious moment in the Triller and Verzuz relationship as we march together toward the public markets.
"At the end of the day just like any Thanksgiving or family gathering, there are disagreements, but like any good family we all forgive each other in the end and come back stronger than ever. The Triller Verzuz family is as strong as they have ever been. We are glad we put this disagreement behind us and couldn't be more excited for the next chapter."
Swizz Beatz and Timbaland received support from various rappers amid their battle with Triller, including Diddy and Styles P.
"We're not fucking with Triller until they take care of Swizz and Tim for Verzuz," Diddy said in August. "Nobody fucks with Triller until they take care of Tim and Swizz because Tim and Swizz is Verzuz. Am I being clear?"
On the same page as Diddy, Styles P said, "It would be good if they – Triller, Swizz and Tim — could rock out and figure a way to fix this. Hip Hop, it's always a lot of funny shit in it. I think people should just stick to what they said they were going to from the beginning. Hip Hop people shouldn't fuck with it if Swizz and Tim ain't involved. I sure wouldn't. I wouldn't watch it at all."
Triller is facing other lawsuits aside from Verzuz, including one from Sony Music Entertainment, with the label claiming the video service owes them millions in unpaid licensing fees. Triller said it was "surprised with this filing and believe it might be related to the Verzuz dispute. We are confident that these issues can be resolved quickly."
They're also accused of making deals with dozens of Black content creators and not paying them, in an investigation from the Washington Post in August. Triller CEO Mahi de Silva denied the allegations and said the company "has met its financial commitments to the creators in this program and will continue to do so."